5 Best Gap Cover Options for Under R2000
The 5 Best Gap Cover Options for Under R2000 in South Africa revealed.
We tested them side by side and verified their gap cover options.
This is a complete guide to the best gap cover options under R2000 in South Africa.
In this in-depth guide you'll learn:
What is gap cover?
Why do you need gap cover?
Do you need gap cover if you already have medical aid?
Do you need gap cover when you have a hospital plan?
What benefits does gap cover have?
Is R2000 affordable for gap cover?
So if you're ready to go "all in" with the best gap cover under R2000 in South Africa, this guide is for you.
Let's dive right in…
Best Gap Cover Options for Under R2000 (2023)
| | | | |
| --- | --- | --- | --- |
| 🩺 Medical Aid | ✔️ Offers Gap Cover Options Under R2000? | ⚕️ Monthly Premium | 👉 Sign Up |
| 1. Sirago Gap Cover | Yes | From R498 | 👉 Apply Now |
| 2. Zestlife Universal | Yes | From R249 | 👉 Apply Now |
| 3. Liberty Health Gap Cover | Yes | From R257 | 👉 Apply Now |
| 4. Discovery Gap Cover | Yes | From R1,442 | 👉 Apply Now |
| 5. NetCarePlus | Yes | From R334 | 👉 Apply Now |
5 Best Gap Cover Options for Under R2000 Summary
Introduction to Gap Cover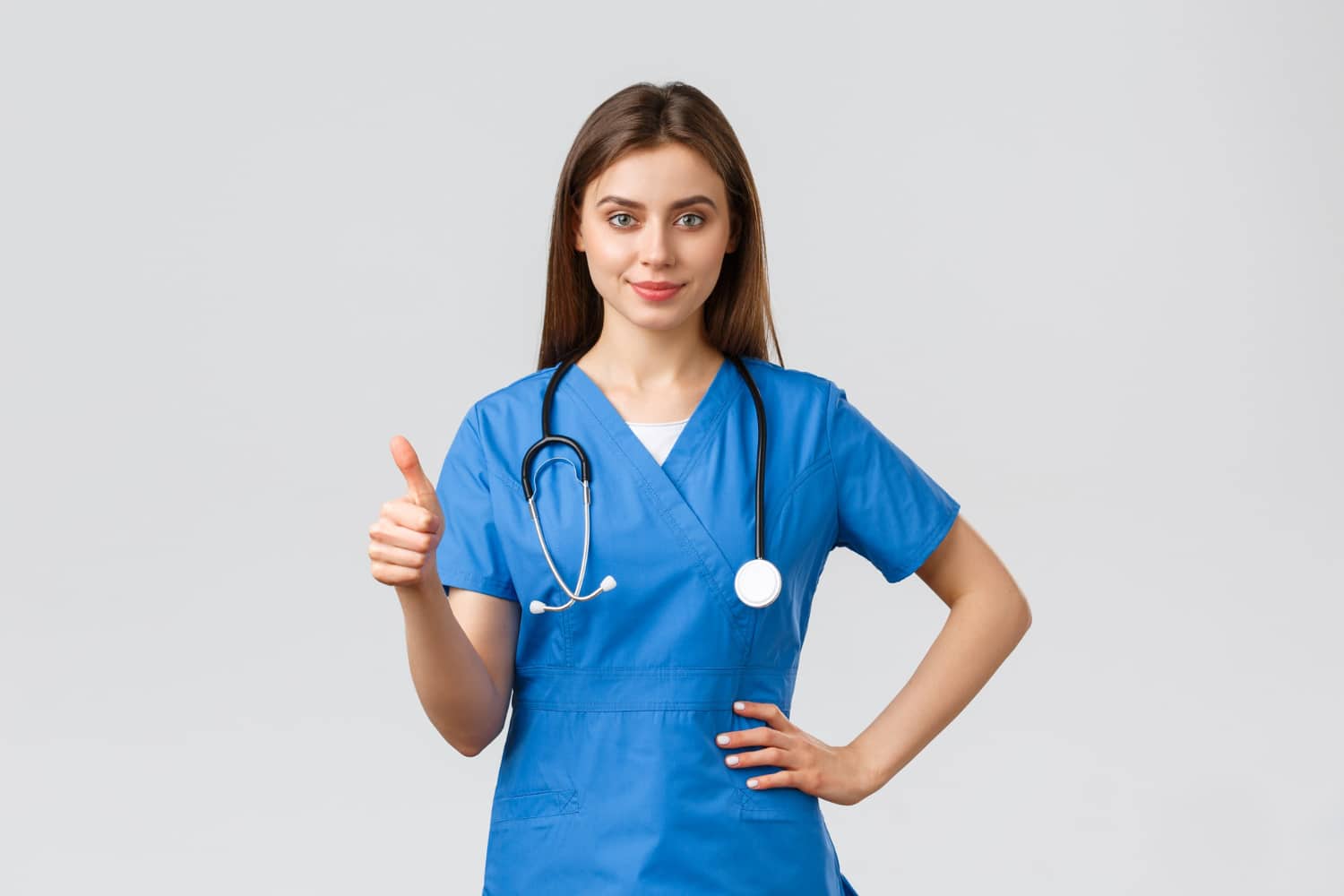 Patients frequently incur considerable out-of-pocket costs as a result of the discrepancy between what medical aid insurance pay and the rates charged by private experts. By helping to pay these unforeseen expenditures, gap cover insurance lessens this financial stress and frees up patients to concentrate on their rehabilitation. Most South African medical aid plans, as well as other insurance companies, offer gap insurance to primary members and dependents; there are no age limitations for enrolment or expiration dates.
What is more, the entire expense of medical treatment in South Africa might be unaffordable, even with medical aid coverage. As supplemental insurance policy, Gap Cover can help close the difference between what your medical aid will pay for and what you will have to pay out of pocket for medical bills. The term "bridge insurance" also applies to Gap Cover.
Recommended PMBs, or minimal benefits, are the least expensive services that Medical Aid plans in South Africa are required by law to provide. However, it is possible that these PMBs will not cover all of the expenses associated with medical care, leaving members without sufficient coverage.
Another important benefit of gap insurance in South Africa is that it can help pay for medical aid benefits and premiums in the event that the primary policyholder dies. This is especially important for homes when the primary policyholder is the only one paying for the family's medical expenses.
If the primary policyholder passes away, it is possible that the medical aid premiums will no longer be covered. If this happens, the family's remaining members would be left without access to health insurance. This might have a terrible impact on one's financial status given the extremely high cost of medical care in South Africa.
Additionally, some gap cover plans may offer supplemental benefits, such as a funeral benefit, to help with the cost of the policyholder's funeral in the event of death. Families, many of which lack the financial resources needed to cover such expenses, might benefit greatly from this.
Having Gap Cover has a number of benefits, including the following:
It can cover some of the upfront costs of medical care that medical assistance does not fully cover, such as deductibles, co-payments, and other expenses.
In the event of cancer treatments, unintentional death, or permanent disability, further benefits are available.
It covers some casualty expenses that are not typically covered by medical aid packages.
It gives comfort by covering any gaps in medical aid coverage and guarding against unforeseen medical bills
Gap insurance can be added to coverage so that it serves as a bridge in the event that a person downgrades their medical aid plan to one that is more reasonably priced.
Members are responsible for covering their own portion of some co-payments and deductibles because medical aid schemes may not always cover all treatments and procedures. This might lead to significant out-of-pocket expenses for the patient because of the difference between what the medical aid programme will pay for and what the healthcare provider charges for their services.
Comparison of the Gap Coverage Providers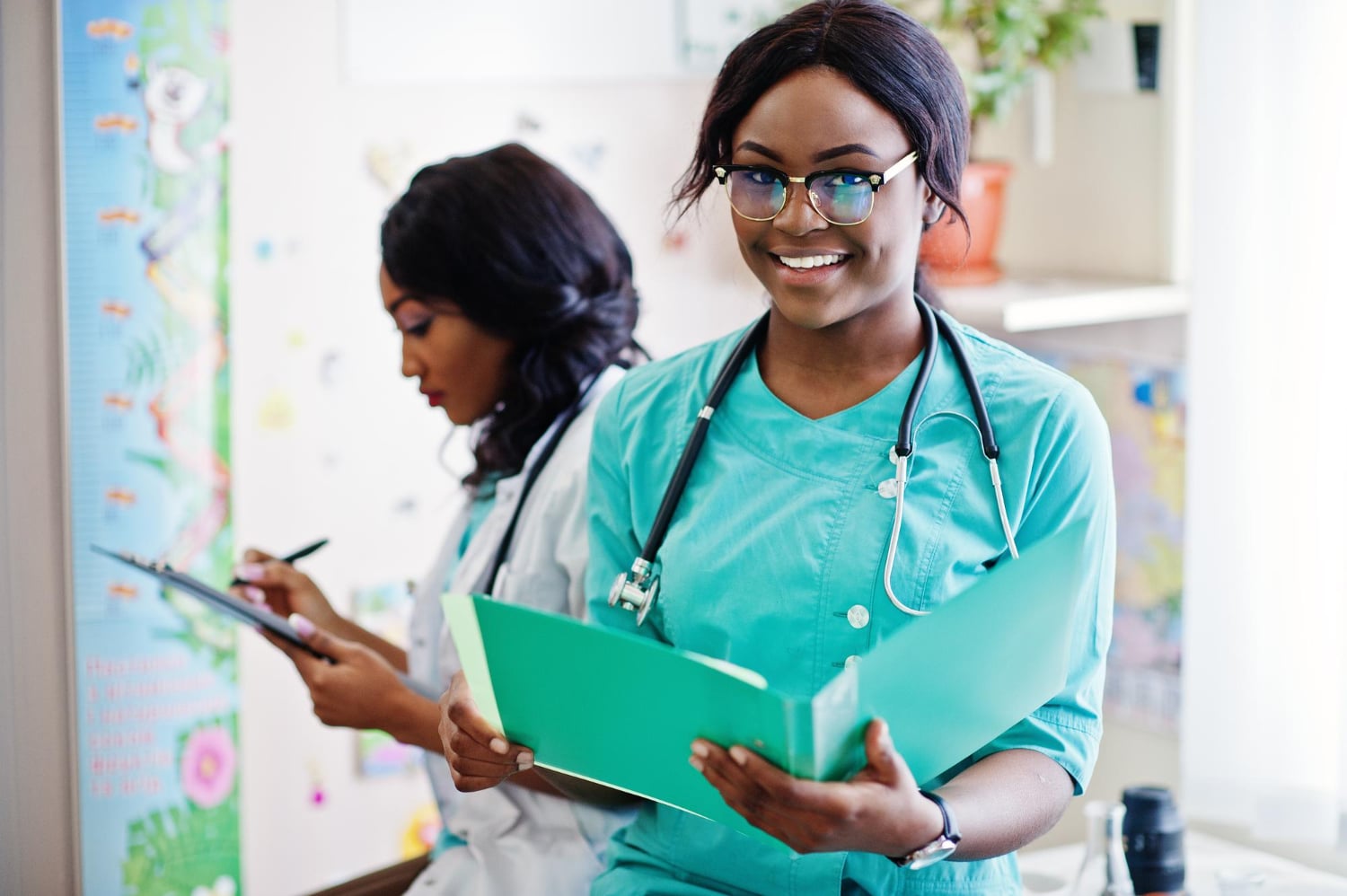 When looking for medical gap cover in South Africa, it is critical to compare gap cover providers. This will let you to confirm that you are getting the best coverage possible at a cost that fits within your spending limit. Here are some justifications for and methods for comparing gap insurance companies:
There are several different gap cover companies, and each one has a different set of benefits and coverage.
By looking around, you could find a provider that provides the benefits and coverage that suit your need.
Depending on the carrier you select and the type of coverage you get, the cost of gap insurance may vary greatly.
You should be able to find a plan that meets your needs at a price that is comfortable for your budget if you shop around.
Many gap cover policies impose waiting periods on their clients before they start to provide coverage.
By contrasting the various suppliers, you might pick one that has a shorter waiting period or provides immediate coverage. READ more about the Best Gap Covers with immediate cover / no waiting period 
Your ability to receive gap insurance might depend on the network of medical specialists that certain gap insurance companies partner with.
You should be able to choose a provider whose network includes your preferred healthcare providers by comparing a number of them.
Researching the different providers and the services they give is the first step in comparing gap insurance companies.
Look at their supplier network, costs, coverage, waiting times, and extras. It is a good idea to request quotes from each supplier after you have reduced the number on your list so that you can compare the costs they charge and the areas they serve.
By reading reviews that have been left by both current and former customers of the service provider, you can also find out about the interactions that other people have had with them.
comparison of the benefits It is crucial to compare the advantages provided by each plan because each medical aid gap cover plan will have a distinct set of benefits of its own. Look for insurance policies that cover co-payments, excess payments, and out-of-pocket expenses.
Additionally, some plans might also pay for services like counselling or emergency transportation to medical facilities.
The level of customer service offered by each supplier must be considered when comparing various options for medical aid gap protection. Look for businesses that have a strong reputation for offering exceptional customer service, having polite employees, and having quick response times.
Can you rely on your provider to respond to any queries you may have and to take care of any problems that may develop.
While you shop for the best Gap Cover plan for you, you should also be aware of the different types of Gap Coverage Plans.
Among the most popular types of gap cover plans are those in the following categories:
You can purchase a plan called Basic Gap Cover that will pay for part of your in-hospital medical expenses if your medical aid plan does not cover all of them. Basic gap cover policies sometimes have cheaper premiums than more comprehensive ones, but they also provide less benefits.
A type of plan known as Comprehensive Gap Cover provides broader coverage for in-hospital medical expenses in addition to some outpatient costs and co-payments. Some outpatient costs may also be covered by this kind of plan. Although comprehensive gap cover policies frequently have higher premiums than basic plans, they also offer more comprehensive gap coverage.
Top-up Gap protection is a type of plan designed to supplement the coverage provided by your medical aid programme, especially for expensive procedures or treatments. People who already have a comprehensive medical aid plan but desire additional security against astronomical medical costs should consider top-up gap cover policies.
A form of plan known as a "disease-specific gap cover" provides coverage for certain medical conditions or procedures, such as cancer therapy or long-term medicine. Disease-specific gap cover plans may be advantageous for those who are more likely to contract specific illnesses or who need ongoing care for a specific condition. These programmes are meant to bridge the gaps in coverage created by health insurance plans.
Learn more about Hospital Plans in SA
1. Sirago Gap Cover
Existing members of South African licenced medical aid plans can get in touch with Sirago to find out which options for co-payment and gap insurance would suit them best.
Sirago has been in business for more than 20 years and is renowned for producing straightforward and cost-effective gap insurance products. These options include those that can be altered to satisfy various needs and budgetary restrictions.
What makes the Sirago gap cover the better choice?
In-hospital gap cover for medical expense shortfalls and co-payments
Shortfall cover for out-of-hospital specialist consultations and emergency room treatment for prescribed minimum benefit conditions
Cover for voluntary use of non-designated service providers
Lump sum benefits paid directly into your bank account
Compatible with all registered medical aid schemes in South Africa compatible with all registered medical aid schemes in South Africa.
Sirago gap cover plans include the following:
Sirago – Ultimate Gap Cover
The Sirago Ultimate Gap Cover offers complete gap protection, so you may have peace of mind.
Coverage for emergency room treatment, outpatient consultations and surgical procedures, care at step-down facilities, preventative care, and trauma counselling are all included, along with extended cancer benefits. This coverage provides extensive in-hospital gap cover and co-payment cover.
This option is the most expensive and can cost between R498 and R821 per individual.
Sirago – Plus Gap Cover
The Plus Gap Cover plan offered by Sirago provides coverage for gaps in coverage for in-hospital claims, out-patient procedures, and PMB treatments received at facilities that are not DSPs. Additionally, the plan covers emergency room visits up to an overall annual maximum per policy per year.
Sirago – Gap Lite Cover
The Sirago Gap-Lite Cover is an entry-level gap cover that is also very economical.
In-hospital gap coverage at up to 200% of the medical programme premium is included in this plan, making it an excellent option for younger people. In addition to that, it offers coverage for co-payments, outpatient surgical procedures, and emergency department visits, all of which are subject to a sublimit.
Sirago – Gap Assist Cover
The optimum gap protection at an affordable price is the Sirago Gap Assist protection. Gap coverage for in-hospital medical bill deficits of up to 500% of the medical scheme tariff is included in this provision.
In addition to that, it provides coverage for co-payments, outpatient surgical procedures, and care received in emergency rooms, in addition to a benefit for medical appliances.
2. Zestlife
Zestlife gap cover is open to people and families that are now enrolled in any medical aid programme in South Africa.
Zestlife was founded in 2008, and its executive team is comprised of individuals with a wealth of industry expertise. The Guardrisk Insurance Company is a licenced and authorised financial services provider and it is the entity that is responsible for underwriting the company's gap cover policies.
Zestlife gap cover plans include the following:
Zestlife – Universal Gap Cover
The Zestlife option known as Universal Gap Cover provides full gap coverage. In exchange for an affordable monthly premium, it provides access to a wider variety of advantages than the Essential option does.
Along with medical spending shortfall protection for in-hospital costs, gap coverage for specific out-of-hospital procedures, coverage for emergency rooms and casualty wards, and other benefits, health insurance benefits are also included.
Some extra benefits of this plan include reimbursement for non-network co-payments, enhanced cancer coverage, and shortfall coverage for in-hospital dentistry.
The benefits of this coverage include over 50 outpatient treatments, as well as general and speciality hospital visits. 
Zestlife – Essential Gap Cover
Zestlife Essential Gap Cover is the perfect option for coverage for shortfalls in in-hospital medical expenses, gap coverage for particular out-of-hospital treatments, co-payment coverage, emergency department and casualty ward coverage, and a variety of other health insurance benefits.
3. Liberty Health Gap Cover
Liberty Health is a significant supplier of medical insurance and counts more than 750 000 customers among its membership. The company is a part of the Liberty Group.
You have the option of extending your gap insurance for cancer and/or dentistry through Liberty Health. These are two areas in which it is usual for medical aid members to encounter major cash deficits.
In the event that you are diagnosed with cancer for the first time, Liberty Extended Cancer Cover will pay you a lump sum of either R75,000 or R175,000. This amount is determined by the premium that you choose to pay.
The lump sum protection provided by Liberty Extended Dentistry protection extends to include coverage for specialist, accidental, and emergency dental care.
The Guardrisk Insurance Company is a licenced and authorised supplier of financial services, and they are the ones that underwrite the gap insurance products sold by Liberty.
Liberty Health offers two gap cover options – Essential Gap Cover and Universal Gap Cover.
Liberty – Essential Gap Cover
Liberty Essential Gap Cover is affordable gap cover, designed to protect against the most frequent medical expense shortfalls. Cover includes medical expense shortfall cover up to a specified limit per person per 12-month period, and selected health insurance benefits.
Liberty – Universal Gap Cover
Liberty Universal Gap Cover is comprehensive gap cover, providing medical scheme top-up protection across a wide range of treatment cost shortfalls. Cover includes comprehensive medical expense shortfall cover up to a specified limit per person per 12-month period, as well as a number of health insurance benefits.
products in South Africa at affordable rates. Their essential gap cover provides R173,000 in shortfall expenses for covered members and addition of accidental injury fees and out-of-hospital fees for specialists and doctors.
4. Discovery Gap Cover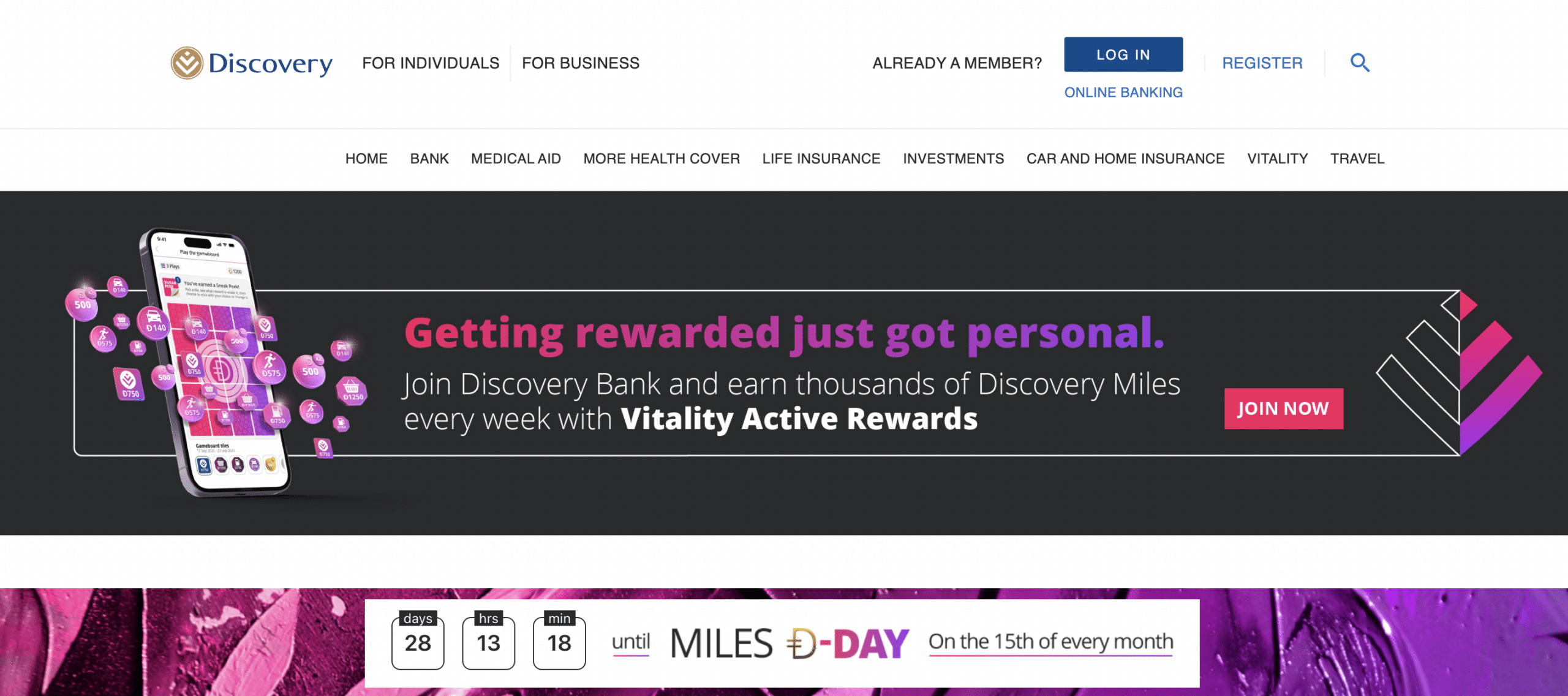 Discovery Health's gap cover benefits include cover for shortfall approved emergency international claims, pays 250% of the medical scheme rate on the core option and 500% on the comprehensive option.
You can buy the Discovery Gap Core option for under R1,442 per month per individual and the Discovery Gap Comprehensive Cover for under R1,778 per individual.
You can expect the following benefits:
Affordable Premiums – Starting at just R118 for a single member for Discovery Gap Cover you get cost-effective protection at competitive rates
Hassle-Free Payments – With Discovery Gap Cover, you do not need to submit a separate claim to us. Gaps are identified, assessed and paid once the medical scheme claim has been processed
In- And Out-Of-Hospital Cover – Discovery Gap Cover gives you rich protection against shortfalls in medical scheme cover for specialist treatment received in-hospital and extended cover for specific shortfalls incurred out-of-hospital
Extended Cover for Scopes and Scans – You get cover for co-payments and deductibles that apply to MRI and CT scans out-of-hospital, and endoscopies done in-hospital
Comprehensive Cover for Cancer – Discovery Gap Cover provides additional funding to help cover oncology co-payments
International Travel Cover – Discovery Gap Comprehensive provides cover for shortfalls on approved international claims while you travel outside of South Africa
READ more about the 5 Best Travel Medical Insurances in South Africa 
5. NetCarePlus
With NetCare Plus gap cover you can get up to 500% more cover for specialists, both in and out of hospital. You'll be covered for any approved admissions in a day clinic or hospital, plus against shortfalls for specialist consultations, treatment and procedures when you're not admitted to hospital.
Your options include:
GapCover Plus
Covers the shortfalls on specialist claims up to an additional 500% of the medical scheme tariff.
GapCover 300+
GapCover 300+ will covers the shortfalls on specialist claims up to an additional 300% of the medical scheme tariff. It covers any approved medical procedures performed in hospital, day-clinic or in specialist rooms.
GapCover+500
GapCover 500+ will covers the shortfalls on specialist claims up to an additional 500% of the medical scheme tariff. It covers all consultations while you're admitted in hospital.
You might also like the 5 Best Medical Aids under R500 in South Africa
FAQs
For how long can I keep my Gap Cover Policy?
You can keep your gap cover policy as long as you pay your premiums. Some gap cover providers may have age restrictions or limitations on how long you can be covered.
What Does medical gap cover do in South Africa?
Gap Cover gives you cover of up to 500% of the medical scheme rate when your approved in-hospital specialist claim is higher than what your medical scheme pays your specialist.
What does gap cover cost in South Africa?
Gap cover can cost anything from about R260 to R2 000 per month.
Is it worth the money to have Gap Cover?
Yes, it is worth the money if you have to have an expensive medical procedure or illness that isn't covered in full by your medical aid, gap cover can make up the shortfall.
What is important when I search for gap cover?
It is important to look for plans that provide additional benefits, such as cover for co-payments, excess payments, and out-of-hospital expenses.
Does gap cover benefits include doctors' visits?
Yes, Gap Cover benefits cover shortfalls where doctors charge above medical aid rate. Gap cover does not provide cover where medical aid does not pay towards a procedure.