5 Best Medical Insurance Plans in South Africa
The 5 Best Medical Insurance Plans in South Africa revealed.
We tested them side by side and verified their options.
This is a complete guide to the best medical insurance plans in South Africa.
In this in-depth guide you'll learn:
What is a Medical Insurance Plan?
How do you find affordable medical insurance plans in South Africa?
How to choose the best affordable medical insurance plan for your needs?
How to compare medical insurance plans against each other?
How to sign up with your ideal medical insurance plan?
What is the best way to sign up for medical insurance plan for the first time? 
Medical Aid vs Medical Insurance.
Short Term Medical Insurance vs Long Term Medical Insurance.
So if you're ready to go "all in" with medical insurance plans, this guide is for you.
Let's dive right in…
Best Medical Insurance Plans (2023)
| | | | |
| --- | --- | --- | --- |
| 🩺 Medical Aid | ✔️ Offers Medical Insurance Plan? | ⚕️ Plan Offered | 👉 Sign Up |
| 1. Momentum Medical Aid | Yes | Ingwe Student Option | 👉 Apply Now |
| 2. Discovery Health | Yes | Discovery KeyCare Plan | 👉 Apply Now |
| 3. Bonitas | Yes | Boncap Student | 👉 Apply Now |
| 4. MediHelp | Yes | Savings Plan | 👉 Apply Now |
| 5. FedHealth | Yes | flexiFED Savvy | 👉 Apply Now |
5 Best Medical Insurance Plans (2023)
Understanding medical insurance plans for South Africans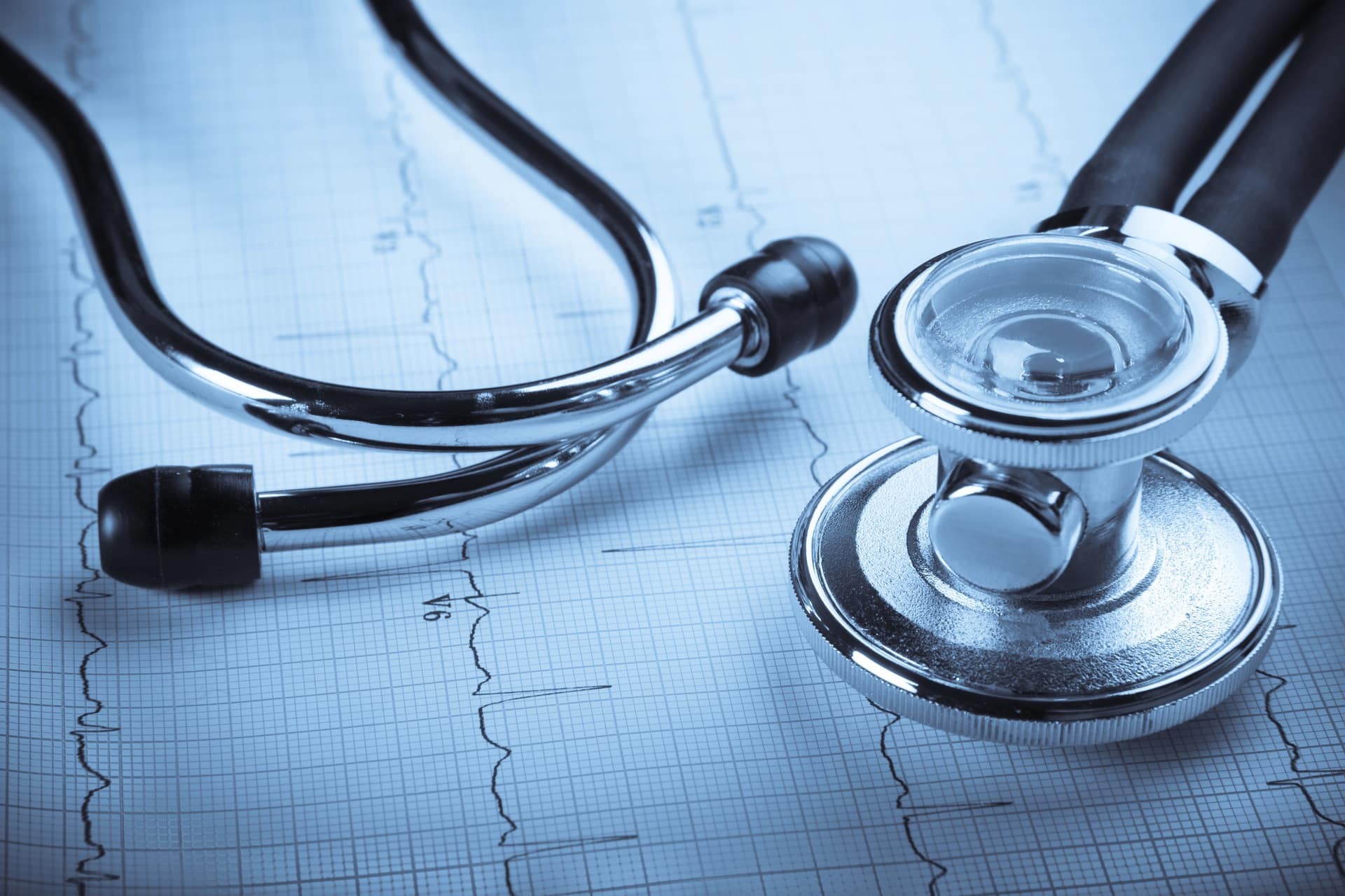 👉 Private health insurance in South Africa is thriving despite continued discussions about establishing a public health insurance fund.
👉 Until the National Health Insurance (NHI) is fully in place, working citizens of our wonderful country should do what they can to avoid the already-stretched-thin public healthcare system in favour of the more efficient private sector.
👉 It's vital to purchase a health insurance policy that actually pays for all of the services it advertises it will. Before settling on a health insurance provider, it's wise to arm yourself with some basic knowledge.
👉 Having health insurance protects you financially in the event of an accident or illness, and it also offers you daily benefits.
👉 Cash reimbursements or lump sum payments are made to clients on a daily basis for the length of time they spend in the hospital, up to the policy's maximums for both the insured event and the policy year.
👉 Under most policies, hospitalisation costs, including as those associated with childbirth, emergency room visits, intensive care unit stays, and the treatment of terminally ill patients, are covered by your health insurance provider if you are younger than 65 years old.
👉 Hernias, appendicectomies, gall bladder problems, kidney stones, hysterectomies, and many other similar illnesses are all covered by health insurance.
👉 After a patient is admitted to the hospital, these insurances pay out a predetermined benefit. The specified benefit is intended to offset non-medical expenses, such as lost wages, and has nothing to do with the cost of medical care itself.
👉 What this implies is that instead of compensating the hospital for the service you received, your health insurance company will pay out a set amount determined by the policy you have. Think of it like homeowner's insurance: if your house floods and you lose everything inside, you'll get back the amount you insured your stuff for, not the amount it would cost to replace them.
👉 This is due to the fact that medical insurance is offered by for-profit businesses, who employ underwriting and actuarial expertise to foresee the likelihood of future claims.
👉 They are not required to take in any given applicant, and they can indefinitely exclude out those with certain diseases. They are also exempt from making any payments towards the insured sum, even if the actual cost is higher.
Health insurance benefits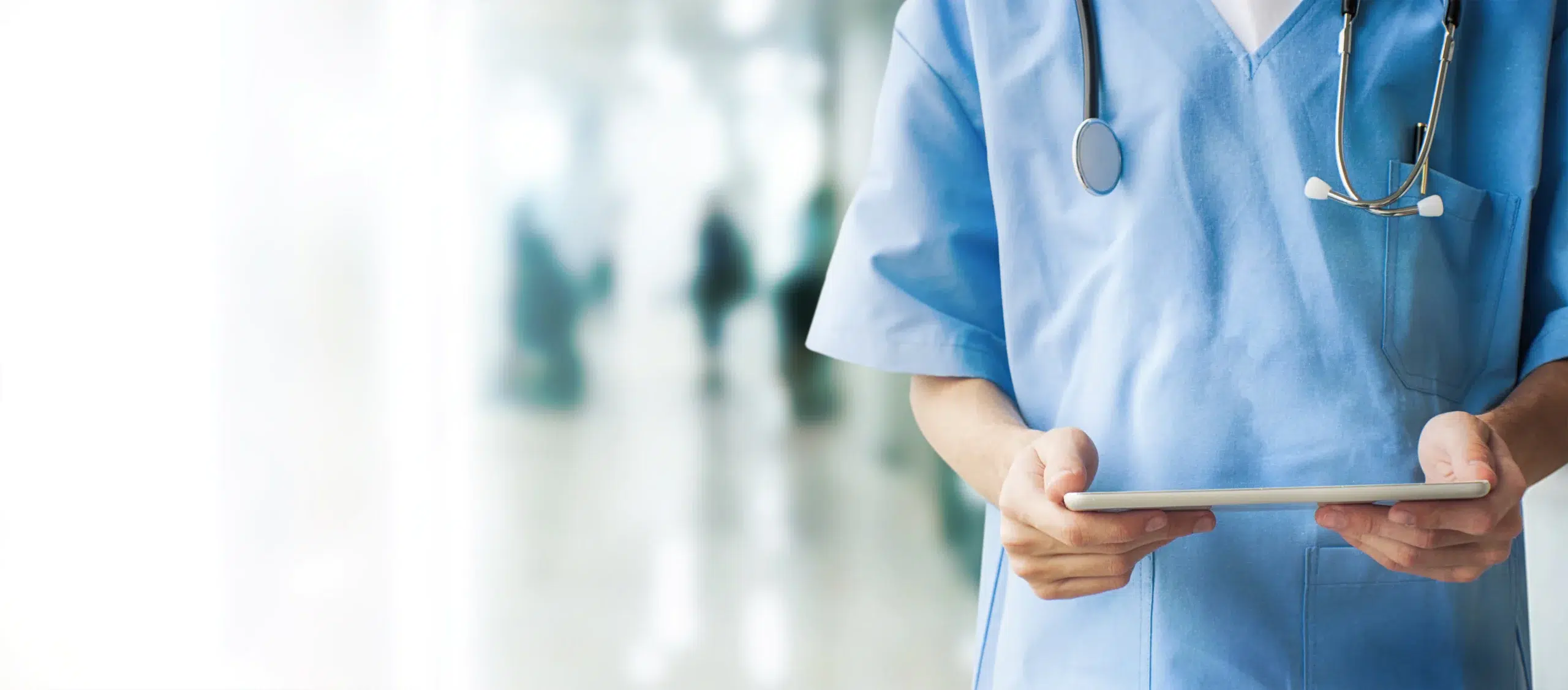 👉 Health insurance premiums are not uniform across the board because they are based on a number of characteristics unique to each client.
👉 When compared to medical aid plans, health insurance provides its clients with either a daily Rand value or an annual maximum for hospitalisations. Similar to other insurance policies, your medical insurance premiums may increase at any time of the year if you file a claim.
👉 There is, however, an advantage to possessing both. When you have medical aid, you don't have to worry about costs associated with hospitalisation, chronic illness, or meeting your daily health care needs below the minimum required by law.
👉 On the other hand, health insurance will cover lost wages and other expenses in the event of hospitalisation. Other costs associated with your hospital stay are also covered. It's like having any other type of insurance: ideally, you won't have to use it, but if the time comes, it's great to know you have it.
READ: What Is the Difference Between Medical Aid and Medical Insurance
5 Best Known Medical Insurance Plans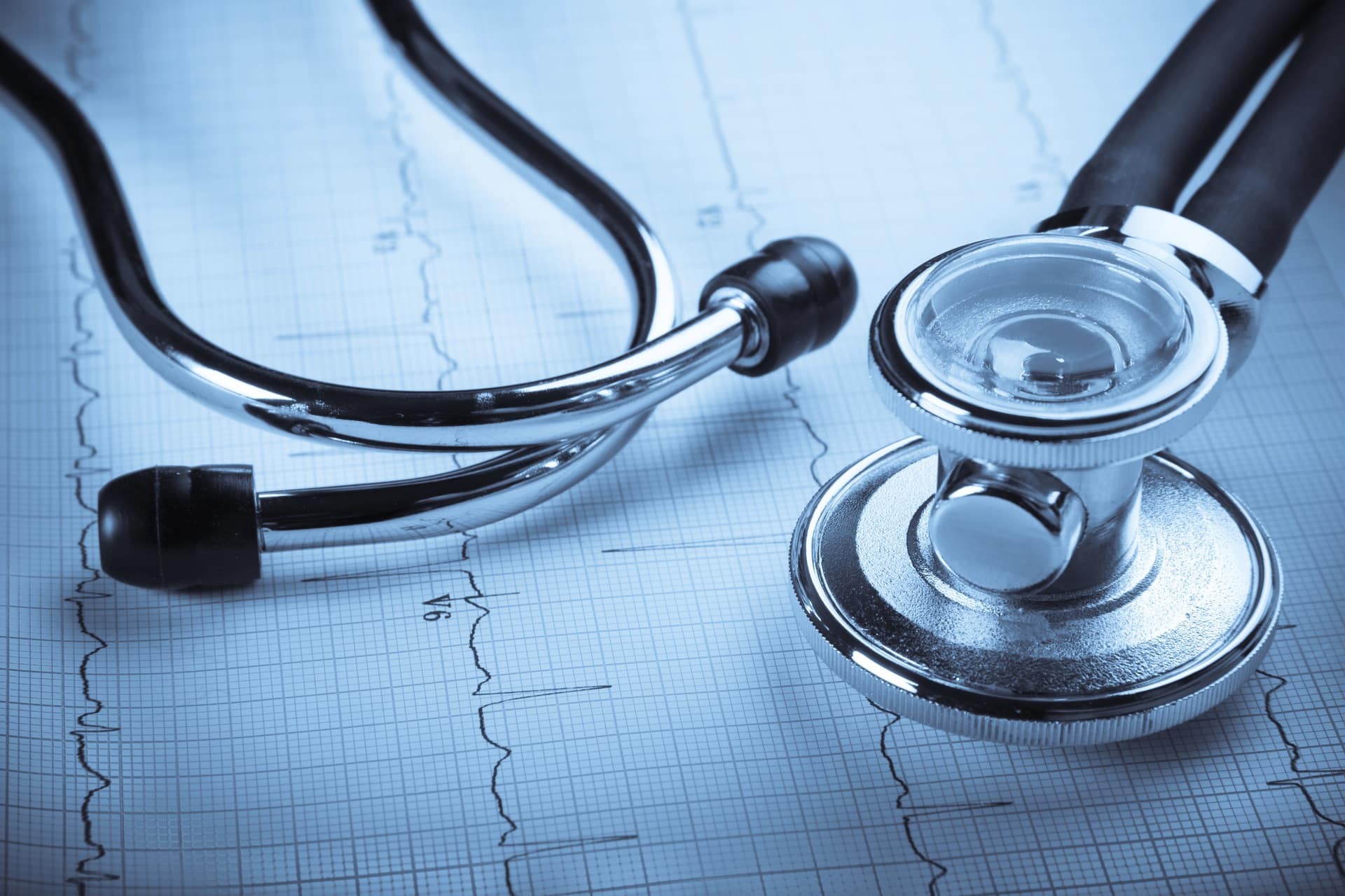 👉 The best health insurance providers in South Africa will be detailed below. Coverage from these companies is trustworthy and reasonably priced.
👉 We'll go over the many programmes they offer, the services they provide, and the prices they demand. We will also supply full contact information.
👉 We've compiled a list of the best health insurance companies in South Africa and explained why we prefer them.
1. Momentum Health

Overview
👉 Momentum Medical Scheme is operated by one of South Africa's largest and most respected healthcare solution providers, and it is one of the country's top three open medical schemes.
👉 The primary goal of Momentum Health is to preserve the scheme's long-term stability while providing great value to its members.
👉 When you join Momentum Health Solutions, you'll have access to a network of doctors and hospitals that provide low-cost, high-quality treatment.
👉 Members have a number of options available to them, ranging from the 24/7 Hello Doctor medical advice line to the financially-incentivized doctor networks with which Momentum has partnered to provide treatment.
👉 Momentum's actuarial services can be used to create and price incentive and rewards programmes that encourage members to lead healthier lives.
👉 Momentum's ground-breaking health coaching technique, which organises members into care cohorts, enables them to provide targeted support through their advocacy programmes, allowing members to make informed healthcare decisions and save costs.
Momentum Health Insurance
👉 Momentum offers six health insurance options that range in price from around R500 per month to over R10,000 per month.
👉 There's something here for everyone: at the low end, you can obtain unlimited coverage for private hospital visits, which includes all of the essentials including expert consultations, rehabilitation, and emergency caesareans.
👉 There is also care for typical serious, ongoing conditions, as well as medical visits, prescription medications, and emergency evacuations. The premium plan covers ongoing hospital care with no annual limit for numerous ailments, as well as a comprehensive list of chronic conditions that are covered, as well as eye and dental care.
👉 One of the most fantastic features of purchasing Momentum health insurance is having access to free, 24-hour medical consultations. You can also earn incentives, ranging up to R3000 each month, by participating in their incentive programme. Online, you can readily compare their offers.
How Much Are Momentum Health Monthly Premiums? 
👉 Momentum monthly premiums start at R1 539 for the main member on the Evolve Option and go up to R12 345 for the main member on the Summit Option.
What Is the Waiting Period for Momentum Health's Benefits? 
👉 The general waiting period is 3 months, but since pregnancy is considered a pre-existing condition, it is excluded from all benefits for the first 12 months of scheme membership.
How to Claim Momentum Health Benefits 
👉 You can submit a claim in several ways:
➡️ Use the Momentum App
➡️ Use the web chat facility in the bottom left corner.
➡️ Send an email to [email protected] or send normal mail to PO Box 2338, Durban, 4000
👉 To make sure your claim is processed quickly and accurately, include the following information:
➡️ Membership number.
➡️ Principal member's surname, initials, and first name.
➡️ Patient's surname, initials, and first name.
➡️ Date of treatment.
➡️ Amount charged.
➡️ ICD–10 code (code to indicate what condition you've been diagnosed with), tariff code (product-specific code for procedures and claims), and NAPPI code (a unique identifier for a given ethical, surgical, or consumable product).
➡️ Service provider's name and practice number.
➡️ Proof of payment if you've paid the claim out of your own pocket.
Momentum Health Contact Details 
201 Umhlanga Ridge Blvd
Cornubia
Blackburn
PO Box 2338
Durban
2. Discovery Health
Overview
👉 Discovery Medical Health is a non-profit organisation governed by the Medical Schemes Act 131 of 1998, as amended, and governed by the Council for Medical Schemes (CMS). It is a recognised open medical scheme that anybody can join, according to the Scheme rules.
👉 The Scheme is owned by its members, and its operations are overseen by an independent Board of Trustees (the Trustees or the Board). Via a formal contractual arrangement, the Scheme outsources its administration and managed care functions to Discovery Health (Pty) Ltd.
👉 Value-based healthcare is one of the Scheme's strategic focuses. Their approach, which puts their members at the centre of care, reimburses providers based on health outcomes rather than just the volume of services they give.
👉 It provides members with access to programmes and providers dedicated to continual quality improvement.
👉 With several quality of care programmes and innovations, which are constantly reviewed by the Scheme on an ongoing basis, Discovery Health seeks to guarantee that our members have access to the safest, most efficient, and effective healthcare accessible in South Africa.
👉 The Scheme also provides its members with information that is pertinent to their requirements.
Discovery Health Insurance
👉 Discovery has 23 options to choose from, which is a large number (the website claims it has the most plans on the market). Don't be intimidated: packages are extremely customised. You're likely to find what you're looking for here.
👉 All plans include unlimited hospital coverage. They also aid with the management of chronic diseases, while some plans cover a broader variety of ailments than others.
👉 Then there are plans that include screening and prevention, plans that allow you to add extra daily coverage or optometrist and dentistry charges, travel plans, and plans designed specifically for maternity and early childcare. Costs range from less than R1000 to more than R7000
👉 You can enjoy a savings plan on select accounts, and any unused cash can be spent on everyday needs. Discovery also sells a reasonably priced gap cover.
How Much Are Discovery Medical Aid Monthly Premiums?
👉 Monthly premiums start from R930 per member for the KeyCare Series with medical cover for both in-hospital and out-of-hospital treatment by providers in a specified network and goes up to R8 298 per member for the Executive Plan with extensive cover for in-hospital and day-to-day benefits, extended chronic medicine cover, and unlimited Above Threshold Benefit.
What Is the Waiting Period for Discovery Medical Aid's Benefits? 
👉 Discovery Health Medical Scheme's general waiting period is 3 consecutive months and the condition-specific waiting period is 12 consecutive months.
How to Claim for Discovery Medical Aid Benefits 
👉 You can submit a claim fast and easily in the following ways:
➡️ Scan and upload your claims on the website.
➡️ Scan and email your claims to [email protected].
➡️ Use the Discovery app on your smartphone. If the claim has a QR code, scan the QR code or alternatively take a photo of the claim from within the app.
➡️ You can also submit your claims by post.
Discovery Medical Aid Contact Details 
PO Box 784262,
Sandton,
2146
Phone: 0860 99 88 77
3. Bonitas

Overview
👉 In South Africa alone, Bonitas assisted 649,032 young people in 2014. Workers from major firms including Nestlé, BHP Billiton, and Eskom are included. Bonitas has a 30.7% solvency ratio and an AA- international credit rating.
👉 The size of annual contribution increases is lowered because the average age of Bonita's member is under 30, and the average age of Bonita's beneficiary is under 30.
👉 Bonitas provides a number of low-cost medical assistance programmes, such as hospitalisation, long-term care, and pharmaceutical coverage. This organisation is appropriate for both young employees and families in terms of health insurance.
👉 Bonitas was founded in 1982, but due to its rapid growth, it has surpassed the prior market leader to become South Africa's largest health insurance.
👉 The Bonita's network of 4,500 doctors is dedicated to providing great care at predefined rates to their patients.
👉 Bonitas offers two distinct solutions to help customers manage and decrease rising healthcare costs: oncology management and hospital and medicine management.
👉 Many Bonita's plans cover dental and vision treatment, as well as Lasik eye surgery. Unused funds earn interest the following year and are carried over by each member from year to year.
Bonitas Health Insurance
👉 Bonitas boasts "South Africa's largest GP and speciality network," according to the website. They also have thirteen different plans to choose from.
👉 They range in price from slightly more than R1000 to well over R7000. Almost every plan includes a "baby guidance line" where you can get free medical assistance for children under the age of three. Bonitas' plans are classified into four types.
👉 Its Conventional category allows you to set spending limitations for a range of charges, such as hospital, doctor, optometrist, and dentist visits.
👉 Depending on the plan, paramedical assistance, medication, hearing aids, blood tests, x-rays, contraception, maternity, baby care, chronic care, and preventative care may also be covered.
👉 Their Savings category is similar, but you also get a specific amount to utilise for out-of-hospital expenses. The most expensive plan in this category may include cover prosthetics, mental health hospitalisation, terminal care, and cancer or HIV therapy.
👉 You pay for your own everyday expenses but are covered when you attend the hospital if you choose a plan from the Hospital category.
👉 The most expensive plan here covers practically everything a hospital would provide, including small child care, terminal care, rehabilitation, organ transplants, and cancer therapy.
How Much Are Bonitas Medical Aid Monthly Premiums?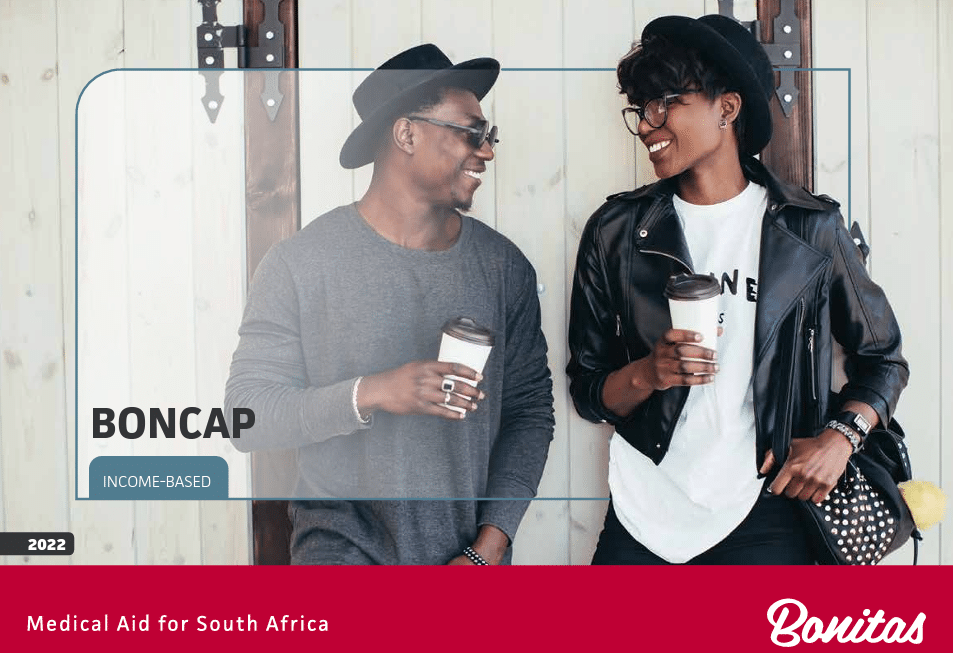 👉 Bonitas monthly contributions start at R 2 033 for a Principal Member, R 1 555 for a spouse/adult dependant and R 596 per child (max 3) on the BonEssential Hospital Plan and go up to R 8 217 for a main member, R7 749 for additional adult, and R 1 672 for a child for the BonComprehensive plan that offers abundant savings, an above threshold benefit and extensive hospital cover.
What Is the Waiting Period for Bonitas Medical Aid Benefits? 
👉 The minimum general waiting period for Bonitas medical aid is three months for all benefits. Some plans, however, have a waiting period of 12 months, especially regarding a pre-existing condition.
How to Claim Breast Reduction Benefits from Bonitas 
👉 You can send in your claim in the following ways:
➡️ Email your claims to [email protected].
➡️ Post your claims to Bonitas Claims Department, PO Box 74, Vereeniging, 1930.
➡️ Submit your claims in person at one of the walk-in centres.
👉 Follow these simple steps to get your claims paid quickly:
➡️ Ensure your banking details are correct for refunds by electronic transfer (EFT) into your bank account
➡️ Make sure that your account and receipt show your name and initials, membership number, treatment date, the name of the patient as shown on your membership card, the amount charged and ICD-10 code.
Bonitas Contact Details 
34 Melrose Blvd, Birnam
Johannesburg
2196
Phone for General Queries: 0860002108
Email: [email protected]
Email: [email protected]
4. Medihelp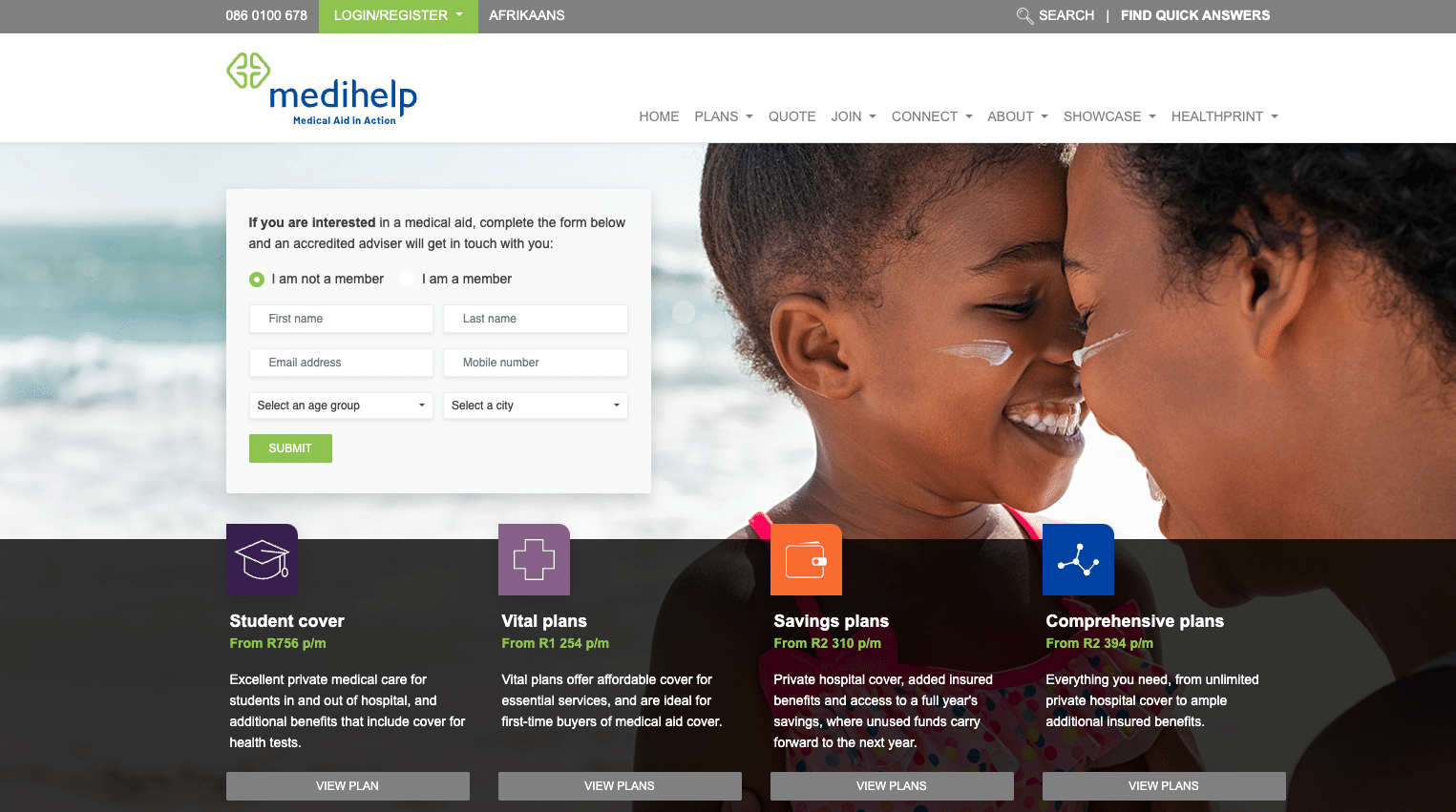 Overview
👉 Medihelp's main objective as a self-administered medical aid is to serve its members by meeting their healthcare needs.
👉 Medihelp welcomes all South Africans, whether you are a student, a new employee wishing to join a medical aid for the first time, a company owner searching for a good healthcare plan for your employees, or the head of a family with growing medical needs.
Medihelp Health Insurance
👉 Medihelp only provides four plans. Prices vary depending on what you want from your plan, but they all start at a stupidly low price. Everything on the website is quite simple. It's simple to sort through your alternatives and make a decision.
👉 The student plan, their most basic plan, starts at just under R600 and covers day-to-day expenses as well as chronic illnesses and hospital visits. Extras, such as screenings and pregnancy care, are available for a fee.
👉 The comprehensive plan begins at less than R3000 and includes GP and specialist appointments, dental and optometrist treatment, hospital expenditures, and maternity and infant care. There is also a hospital plan that covers limited daily expenses in addition to hospital bills, as well as a savings plan in which your savings account pays day-to-day expenses.
👉 Medihelp is a fantastic, free online platform that assists users in staying healthy. You can examine your health data, register for free sporting events, join a weight-loss programme, or enjoy a pregnancy and infant programme here.
How Much Are Medihelp Medical Scheme's Monthly Premiums? 
👉 Medihelp monthly premiums range from R756.00 pm for the student hospital plan, R1 254.00 pm for the Vital Plan, R2 310.00 pm for the Savings plans, and R2 394.00 pm for Comprehensive plans.
What Is the Waiting Period for Medihelp Benefits? 
👉 Depending on the medical aid scheme you join, the average waiting period for NetCare benefits is three months. Pre-existing conditions have a 12-month waiting period.
How to Claim Benefits from Medihelp Medical Scheme
👉 Members can submit claims using one of the following:
👉 Doctors and healthcare practitioners usually submit claims for their services directly to Medihelp on your behalf, but some healthcare practitioners require you to pay their accounts first and then claim a refund from Medihelp.
👉 To ensure that your claim is valid according to the Medical Schemes Act and Medihelp's Rules, please ensure that the following details appear on the printed account:
➡️ Your membership number and correct dependant code (e.g. "01" for the principal member)
➡️ The member's name and surname
➡️ The name, surname and date of birth of the patient
➡️ Medihelp Medical Scheme – not "Private" (this has tax implications)
➡️ The healthcare practitioner's name and practice number
➡️ Your proof of payment (attached)
➡️ The amount you have paid
➡️ The amount charged per item
➡️ The relevant codes such as ICD-10, NAPPI and item codes
➡️ The date on which the service/procedure was rendered/performed
Medihelp Medical Scheme Contact Details 
086 0100 678
5. Fedhealth
Overview
👉 Fedhealth has been servicing the medical needs of South Africans since its inception in 1936. Much has changed throughout the years, but their dedication to providing low-cost, high-quality medical treatment has not.
👉 Fedhealth continues to operate as a cooperative run by and for its members, and as such is always looking for new ways to meet its members' health-care requirements in an ever-changing world.
👉 Fedhealth places a premium on customization, so as a member, you may have a say in the type of healthcare coverage you receive. Fedhealth, as a membership organisation, prioritises its members' needs.
👉 Because of the Scheme's strong financial position, it has been able to keep its AA- Global Credit Rating for the past 14 years while also providing for its members in times of need by setting aside more than the statutory 25% reserve.
👉 Fedhealth is well-known for its unique Risk-based awards, which extend members' regular advantages even further.
👉 Examples include free upgrades at any time of year within 30 days of a big life change, decreased prices for children with dependents up to the age of 27, and no limits on the number of network doctor's appointments.
Fedhealth Health Insurance
👉 Fedhealth offers seven packages ranging in price from roughly R1000 to R10,000. Fortunately, four of these ideas are less than R2000. Their most basic plan includes some tests, hospital visits, 26 chronic diseases, basic contraception, and maternity and newborn care.
👉 The most expensive plan includes coverage for 68 chronic conditions, immunisations, a plethora of test choices, and a high payment rate. The flexiFED 2 and 3 plans also include some excellent maternity alternatives.
👉 All packages include a MediTaxi service to transport you to follow-up treatments (in specific regions) and a paediatric help line.
👉 Fedhealth has exceptional customer service statistics: their claim turnaround time is 5 days, their average call waiting time is 8 seconds, and 90% of queries are handled on the first contact, according to their website.
How Much Are Fedhealth Medical Scheme Monthly Premiums? 
👉 The monthly premiums for the salary-banded myFED option is from R 1 275 per month for the main member. The maxima PLUS extensive medical cover will cost 13 122 per month per the main member.
What Is the Waiting Period for Fedhealth Benefits? 
👉 The general waiting period for Fedhealth benefits is usually three months, depending on the medical aid scheme you join. The waiting period for pre-existing conditions is 12 months.
How to Claim Benefits from Fedhealth Medical Scheme
👉 Members can submit claims using one of the following:
➡️ In the Fedhealth Family Room,
➡️ Through a WhatsApp service
➡️ On the Fedhealth Member phone App
➡️ You may also email, fax or post the claims to email: [email protected], fax: (011) 671 3842 or post to Private Bag X3045, Randburg, 2125.
Fedhealth Medical Scheme Contact Details 
Flora Centre Shop 21 and 22
Corner Conrad street and Ontdekkers Rd
Florida Glen
Johannesburg
Phone: 0861 116 016
Frequently Asked Questions
How does health insurance work in South Africa?
Health insurance covers hospitalization as well as day-to-day expenses. A predefined set amount is paid out to the client in the form of a daily cash-back or payment per insured event, with a maximum amount per event and an annual limit amount.
Is it better to pay for health insurance?
Paying for your own health insurance coverage is a new experience for many young individuals, and it may appear to be unimportant. Nevertheless, the exact opposite is true. One of the most important components of any financial plan is adequate health insurance.
What is the difference between medical aid and health insurance?
Although a medical aid plan provides more comprehensive coverage, it typically does not cover personal accident disability or limb loss. That is what health insurance does. It may also include death and funeral coverage, which is not provided by medical aid systems.
What happens if you don't have health insurance and you have to go to the hospital?
You will be responsible for the entire amount and must work out a payment plan with the hospital. Try asking for charitable care alternatives or discounts to help cover some of the costs.
What are the advantages of private health insurance?
Private health insurance has several advantages, including access to private hospital rooms, lower wait times, and the option to choose your chosen doctor.