5 Best Pet Insurance with No Waiting Period
The 5 Best Pet Insurance with No Waiting Period in South Africa revealed.
We tested them side by side and verified their pet insurance plans.
This is a complete guide to the best pet insurance with no waiting period in South Africa.
In this in-depth guide you'll learn:
What is Pet Insurance?
What is a waiting period?
How long are waiting periods usually?
How old should your pet be to be on pet insurance?
Which pets does pet insurance cover?

So if you're ready to go "all in" with the best pet insurance with no waiting period in South Africa, this guide is for you.
Let's dive right in…
Best Pet Insurance with No Waiting Period (2023)
5 Best Pet Insurance with No Waiting Period Summary
Overview
Pets are a wonderful source of happiness and joy. These furry companions, while adorable, may also bring their own set of health problems. Therefore, protecting your pet with insurance is a must.
This article compares and ranks the top South African pet insurance options. We'll also go through some of the other considerations that should go into your pet's insurance plan.
Is there a waiting period for pet insurance?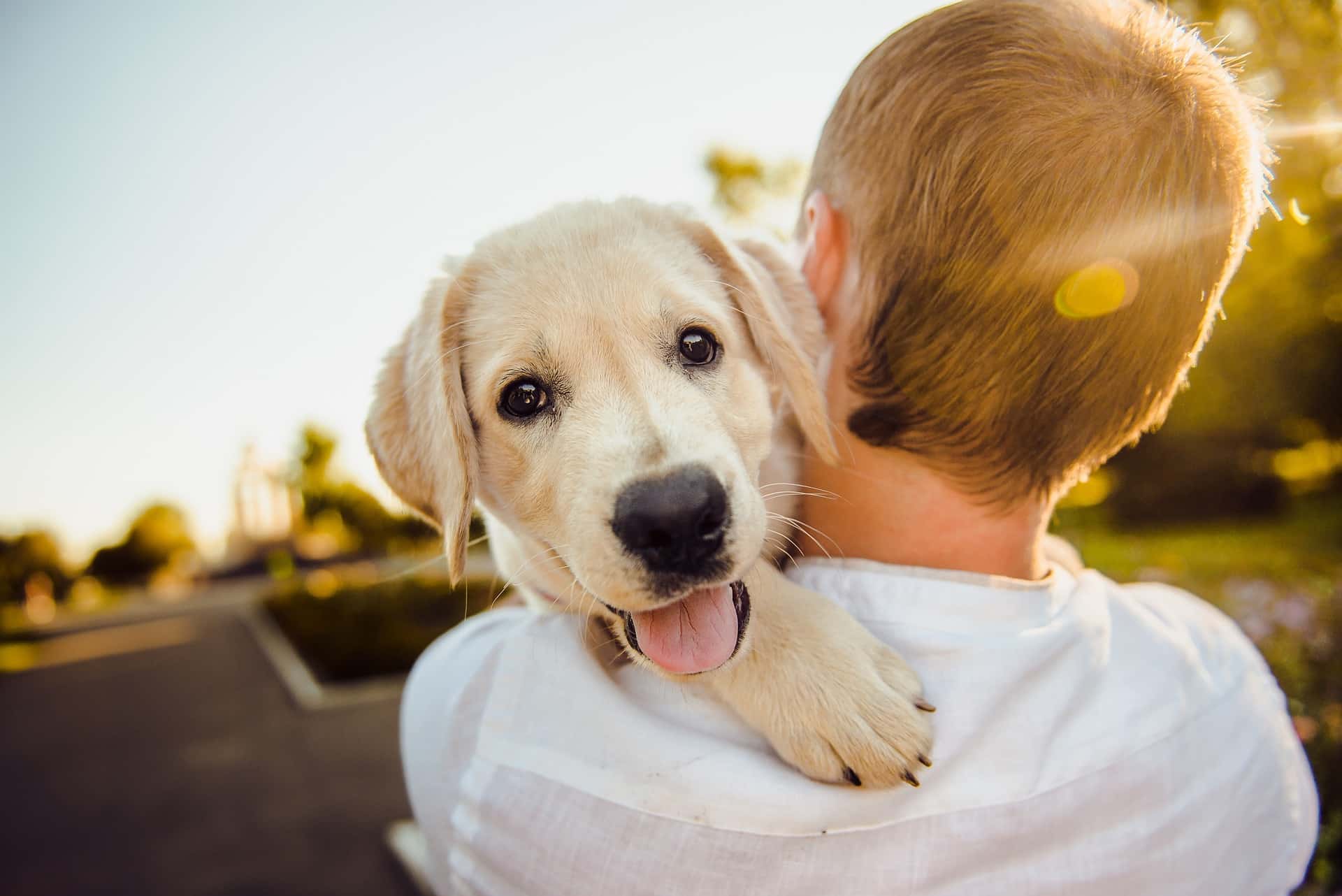 Pet insurance policies will impose different waiting periods depending on the specifics of each plan. Some plans will cover accidental injuries immediately, but you will have to scrutinise the plan details to be sure if this applies.
With this in mind, we explore the 5 best pet insurance providers in South Africa and examine the conditions of their waiting periods.
What is pet insurance in South Africa?
Insurance for pets is available to aid with the high expense of veterinary care; it functions similarly to human medical insurance. It safeguards your finances from unforeseen costs while also providing mental relief.
Did you know that at least one in three pets will need emergency care during their lifetime?
It is preferable to get pet insurance before any serious health problems occur, as this type of coverage does not apply to pre-existing conditions. Perhaps this explains the growing popularity of pet insurance in that country.
Read more about Medical Aid for Humans
How to choose the right insurance for your pet
It might be overwhelming to browse for and compare pet insurance policies due to the proliferation of insurance companies and plans. Here are some things to think about before purchasing a pet insurance policy.
1. Carefully compare different insurance policies
Create a table to compare the major features, pricing, and coverage options of various pet insurance plans side by side. The premiums, deductibles, co-pays, and sample reimbursements, along with any restrictions or extras that apply to the plan, are all listed.
It might be beneficial to visit an insurance agent as well. To assist you find the finest pet insurance policy, an insurance firm can present you with options from numerous insurers rather than just one.
2. Analyse the benefits and exclusions
Limitations on coverage can affect both monthly payments and claim settlements for many insurance policies.
The most frequent causes of insurance rejection are pre-existing problems, genetic disorders, birth deformities, and diseases associated with breeding.
If you own a certain breed and are worried about the expense, read the tiny print carefully to determine whether or not the ailment is covered.
3. Evaluate the health needs of your pet
You may often tailor your insurance policy to your specific needs by adjusting factors like your yearly maximum, deductible, and co-pay.
Get as much information as you can on the breed of your pet and talk to your doctor about any worries you have. Investigate the health, accident, and disease protection alternatives.
4. Get pet insurance while they are still young and healthy
The age and health of your pet are major factors in determining the premium and the extent of coverage. There are typically fewer constraints and lower premiums when insuring a younger animal. Most pet insurance coverage do not pay for treatment of pre-existing conditions.
Cataracts and other consequences from diabetes, even if your pet already has them when you enrol them in a plan, will not be covered. Getting pet insurance before your pet has a health problem is the best way to ensure full coverage.
1. Paw Paw Pet Insurance
Overview
Paw Paw Pet is a reputable South African pet insurance company that includes annual check-ups and a healthcare line for both cats and dogs. Paw Paw Pet Health Insurance options begin at R70 per month.
Paw Paw Pet Insurance is a sort of insurance that covers veterinarian costs associated with the treatment and maintenance of pets. This insurance is intended to assist pet owners in managing the costs of unexpected illnesses or injuries that their pets may suffer. 
Paw Paw Pet Insurance pays for veterinary costs such as diagnostic tests, procedures, medications, and hospitalisations. Depending on the coverage, preventive care such as immunisations, wellness examinations, and dental cleanings may also be covered.
Paw Paw Pet Insurance Waiting Period Conditions
Paw Paw Pet Insurance has no annual limit on the cover.
Pets must be between 8 weeks and 8 years old to be eligible for coverage.
There is a general waiting period of 30 days from the start date of the policy.
2. Dotsure
Overview
Dotsure is a reputed South African pet insurance service that covers a wide range of pets, including reptiles and birds. Dotsure Pet Insurance policies begin at R89 per month.
Dotsure provides comprehensive and adaptable pet insurance policies, as well as life and funeral insurance for people.
The organisation is dedicated to giving back to the community. A percentage of every pet insurance policy sold, for example, goes towards feeding a shelter puppy for a month.
Dotsure's community development team also provides over a million meals to individuals in need each year.
Clients can submit claims via the website or mobile app, making the online claims procedure swift and simple. However, there are exclusions, restrictions, and waiting periods to be aware of before purchasing a policy.
The coverage provided may also be limited based on the age, breed, and health state of the pet. Overall, Dotsure offers a dependable and affordable insurance option for those looking to protect their pets or loved ones while also positively impacting the community.
Dotsure Waiting Period Conditions
There is no waiting period for accidental claims
A waiting period of 30 days applies to illness claims
3. Oneplan
Overview
Oneplan is a reputable South African pet insurance service that provides a 24-hour emergency and healthcare line for both cats and dogs. Oneplan Insurance plans begin at R80 per month.
Oneplan Pet Insurance takes a fresh approach to pet insurance, with a variety of customisable cover options and features that set them apart from other South African carriers.
One of its distinguishing features is its flexible payment structure, which allows policyholders to pay their premiums monthly rather than in one single sum each year. This gives pet owners more financial flexibility and makes pet insurance more accessible.
Oneplan Pet Insurance also has an on-demand benefits system. This approach enables policyholders to access pre-approved cash to pay routine care charges such as vaccines and check-ups without the need to file a claim.
This eliminates the need for pet owners to pay these fees out of pocket and then wait for reimbursement, making it easier for them to keep up with their pet's basic care needs.
Oneplan Waiting Period Conditions
There are no waiting periods for hospital admissions
Illnesses have a 60-day waiting period
Waiting periods will apply for post-operative care
There is a waiting period of 60 days for kennel cover
If a pet passes because of an illness, there is a 60-day waiting period for burial and cremation
Oneplan's waiting periods may be longer than other providers, which could concern pet owners who require coverage for pre-existing conditions or other health issues.
4. Medipet
Overview
Medipet is a reputable South African pet insurance service that provides a 24-hour emergency and healthcare line for both cats and dogs. Medipet Pet Insurance options begin at R321 per month.
Medipet is a renowned South African pet insurance provider, providing a variety of cover options for dogs and cats of various ages and kinds.
Medipet offers comprehensive coverage for accidents, diseases, emergencies, and holistic wellbeing, as well as ongoing chronic coverage and Benefit Booster to boost your benefits. Medipet distinguishes itself by covering pre-existing conditions and having no sub-limits throughout the policy year.
In addition, there is a 30-day no-claim period, no waiting period for accidents, and a 4-month waiting time for dental care, prescription food, and sterilisation claims with Medipet.
Medipet Waiting Period Conditions
Medi Pet's policy for accidents does not have any waiting periods or sub-limits, which gives you the freedom to claim up to the policy limit.
Medipet has waiting periods for certain treatments and benefits, including a 4-month waiting period for dental care, prescription food, and sterilization claims.
5. GENRIC
Overview
GENRIC Pet Insurance is a reputed South African pet insurance provider that provides emergency medical and accident coverage for both cats and dogs. GENRIC Pet Insurance policies begin at R90 per month.
GENRIC Pet Insurance is a comprehensive and easily accessible South African pet insurance company that covers both cats and dogs. 
The coverage offered by GENRIC Pet Insurance cover a wide range of veterinarian bills, including accidents, illnesses, and routine care. Furthermore, they provide a variety of plan options to accommodate a variety of budgets and coverage requirements. 
GENRIC Pet Insurance has a wellness benefit that covers normal preventative treatment such as immunisations, check-ups, and flea and tick prevention.  Furthermore, their online portal and 24-hour helpline make managing policies and contacting customer service simple and convenient.
GENRIC Waiting Period Conditions
GENRIC has a general waiting period of 31 days
There is no general waiting period on the accident plan
There is a 12-month waiting period for pre-existing conditions
Frequently Asked Questions
Is there pet insurance available with no waiting period?
Yes, there are pet insurance companies that offer plans without waiting periods. With these policies, you can get coverage for legitimate claims as soon as the insurance goes into force.
Are there any specific types of pet insurance coverage that typically have no waiting period?
Yes, pet insurance plans with accident-only coverage frequently don't have waiting periods. Instead of covering illnesses or pre-existing conditions, these plans often concentrate on providing coverage for unforeseen accidents and injuries. Accident-only pet insurance might be a good choice if you want coverage for mishaps without waiting periods.
Are there any limitations or exclusions for coverage without a waiting period?
Even while there might not be a waiting period for coverage under some pet insurance policies, there might still be restrictions or exclusions. Reviewing the policy's terms and conditions is essential to comprehending any limitations on coverage.
Can I find pet insurance with no waiting period for pre-existing conditions?
It can be difficult to find pet insurance that doesn't have a waiting period for pre-existing conditions. Pre-existing conditions usually have waiting periods in pet insurance coverage because they are frequently not covered. The specifics of the policy should be carefully read in order to comprehend how pre-existing conditions are treated.
What are the advantages of pet insurance with no waiting period?
The main benefit of pet insurance with no waiting time is that you can get coverage right away for legitimate claims. If your pet needs veterinarian care immediately after getting the insurance policy, this can be quite helpful. To make sure it matches your unique needs, it's important to evaluate the coverage, exclusions, and other policy specifics.