5 Best Medical Aids Covering Glasses & Optometry
The 5 Best Medical Aids Covering Glasses & Optometry in South Africa revealed.
We tested them side by side and verified their medical aid plans.
This is a complete guide to the best medical aid covering glasses and optometry in South Africa.
In this in-depth guide you'll learn:
What is a Medical Aid?
What needs to be covered for glasses and optometry?
Does Specsavers have medical aid?
What optical benefits does Discovery have?
Are there waiting periods for optical benefits?

So if you're ready to go "all in" with the best medical aid for glasses and optometry in South Africa, this guide is for you.
Let's dive right in…
Best Medical Aids Covering Glasses & Optometry (2023)
| | | | |
| --- | --- | --- | --- |
| 🩺 Medical Aid | ✔️ Offers Plans Covering Glasses & Optometry? | ⚕️ Plan Offered | 👉 Sign Up |
| 1. Discovery Health | Yes | Discovery KeyCare Plan | 👉 Apply Now |
| 2. Keyhealth | Yes | Equilibrium Option | 👉 Apply Now |
| 3. Medihelp | Yes | MedMove! | 👉 Apply Now |
| 4. Momentum Medical Aid | Yes | Ingwe Student Option | 👉 Apply Now |
| 5. FedHealth | Yes | flexiFED Savvy | 👉 Apply Now |
5 Best Medical Aids Covering Glasses & Optometry Summary
Introduction to Medical Aids, Optometry & Glasses
Because a lot of individuals do not really understand how their vision benefits function, we have chosen to publish this blog in order to give you some helpful information and some pointers that you may utilise.
Eye tests are not too expensive, but glasses are. If you are curious about the average cost of an eye test, there are a few factors that you should take into consideration. If you are interested in knowing the expenses involved with eye exams, it is helpful to carefully look around and also find out whether your medical aid would cover any or all costs.
In South Africa, the price of a vision test comes out to around R 450.00 on average. This price might be more or lower for you depending on your age, where you live, and previous health conditions. It is possible that the total will be anywhere from R 150.00 to R 600.00.
Even if you have optometry coverage, you will probably still be requested to make a co-payment. The standard range for the co-pay is anywhere between R 180.00 and R 460.00. However, this might vary based on the coverage that you have.
Optical Benefits are included in some medical aids, and they are usually paid out either once a year or once every two years.
Every medical aid organisation has their own regulated fee structure. It is possible for optometrists and other service providers to charge a fee that is greater than this. If they charge a higher rate, it is likely that they are a cash practise, which requires patients to pay in cash and then submit claims to their medical assistance for reimbursement. Because they will pay you their tariff rate, the medical assistance will refund you for a lesser amount than what you actually spent.
Because you need to protect your eyesight, the vast majority of you ought to make it a point to schedule annual appointments with an eye doctor in the same manner that you would go to a dentist if your teeth needed examination or were bothering you.
There is a possibility that your eyes have certain problems that do not necessarily manifest themselves immediately. By doing routine examinations of the eyes, an optometrist can detect potential issues before they start to affect a patient's vision or create damage that cannot be reversed.
A regular eye exam, according to the National Institutes of Health, can detect disorders such as diabetic retinopathy at an earlier stage while they are still treatable. However, if you do not get your eyes checked regularly by a specialist, you might not even be aware that you have this problem
In conclusion, an annual eye exam is something that the vast majority of individuals should do if they want to keep their vision healthy.
Read more about LASIK Surgery
1. Discovery Medical Scheme
Discovery Health Medical Scheme, the largest open medical system in South Africa, offers assistance with optometry costs with several plans, although with a self-payment gap and above threshold limit.
The Discovery Health Medical Scheme offers more than 20 different health plan options, all of which include limitless private hospital coverage and a range of perks to suit everybody's requirements and financial situation.
You also have the option to enrol in Vitality, its wellness programme, which rewards you for leading a healthy lifestyle by gym memberships and more.
You can log on to Discovery's website and look for the Preferred Providers who charge Discovery rates, which is a good way to reduce or eliminate the amount you pay to providers.
Certain providers have agreements with Discovery to give you a preferred discount. Twenty 20 Vision is a Preferred Provider with Discovery Medical Scheme, so you get a 20% discount on your frame, lenses, and extras.
If you have a savings option on your plan, all payments to providers for out of hospital expenses are paid from this.
If you exceed these limits, you will have to pay in an excess, but you can claim back these excesses from Discovery Medical Scheme if you have enough funds in the savings.
Read more about the Discovery Health Core Series
2. Keyhealth Medical Scheme
Keyhealth Medical Scheme provides hospital plans that can provide assistance with optometry benefits.
The hospital plan was at first meant as a means of assisting younger individuals who were in generally excellent health but had the financial resources necessary to pay for a more complete choice. It safeguarded the member from the financially devastating effects of a serious illness or accident that necessitated hospitalisation and surgical treatment.
However, day-to-day living expenditures are always growing, and medical plans have been forced to develop methods to keep premiums cheap in order to remain competitive. Extending the basic hospital plan by adding chosen benefits in order to give members with more comprehensive coverage is one of the options that has been considered.
The Origin plan from Keyhealth Medical Scheme is an unlimited hospital plan, but it has a twist: it also provides users with financial assistance to cover the expense of maintaining their eye health. This policy does not provide coverage for corrective eye surgery; however, it does provide a reimbursement of R130 per beneficiary each year to be used towards the purchase of non-prescription reading glasses.
In addition, it contributes to the cost of the key optical services that are listed below, subject to the day-to-day advantages that it provides:
Vision tests
Spectacle frames
Spectacle lenses
Contact lenses
People who desire more flexibility of choice and who want to select how to best spend their day-to-day benefits may find that the Equilibrium option provided by Keyhealth Medical Scheme is the answer they have been looking for.
When a member chooses this package, a certain amount of their regular premium payment will be put into a savings account for future medical expenses. After then, members are free to take money out of the resultant cash pool whenever it is necessary and spend it anyway they like. Any amount that is not saved will be rolled over to the savings account for the next year.
Similar to Origin, this product offers no advantages for patients undergoing refractive eye surgery. However, money from the health savings account can be used to pay for eye exams as well as eyeglass frames, contact lenses, or spectacle lenses.
If a member has a vision test every six months and it turns out that there are no issues, they may put the money they saved towards other medical services, including over-the-counter drugs, or whatever else they like.
People who have a bit more discretionary cash typically look for more extensive medical coverage from their health insurance plan. In order to meet these folks' extra needs, KeyHealth Medical Scheme provides them with the Silver, Gold, and Platinum plan alternatives that they may choose from.
According to the cost of the monthly premium, each of the three packages offers a level of financial assistance for optical services that is gradually higher than the previous one. Let us take a more in-depth look at the benefits that each one provides for the member:
KeyHealth Silver – Unfortunately, coverage for corrective laser eye and lens surgery is not included with this package at this time. On the other hand, the Silver option makes a greater contribution to the principal optical services than either the Origin or the Equilibrium option does.
Members who select the KeyHealth Gold product, in keeping with the increased worth of this precious metal, will be eligible for optometry benefits that are valued at twice as much as those that are included in the KeyHealth Silver option. Members are required to get pre-authorization prior to deciding to undergo refractive eye surgery, although they are free to use the benefit that is offered to assist in the payment of this procedure.
KeyHealth Platinum is the answer for those members who do not like to take any chances and want to be prepared for any and all eventualities that may arise. The optometrist benefits are great and would be ideal for a big family in which several members are struggling with vision issues. Platinum offers pre-authorized refractive eye surgery funding of R12,200 per recipient every two years on top of greater assistance for basic optical care.
Compare:
Keyhealth versus Momentum Medical Scheme compared and revealed. 
Keyhealth Medical Scheme versus Medihelp compared and revealed. 
3. MediHelp Medical Scheme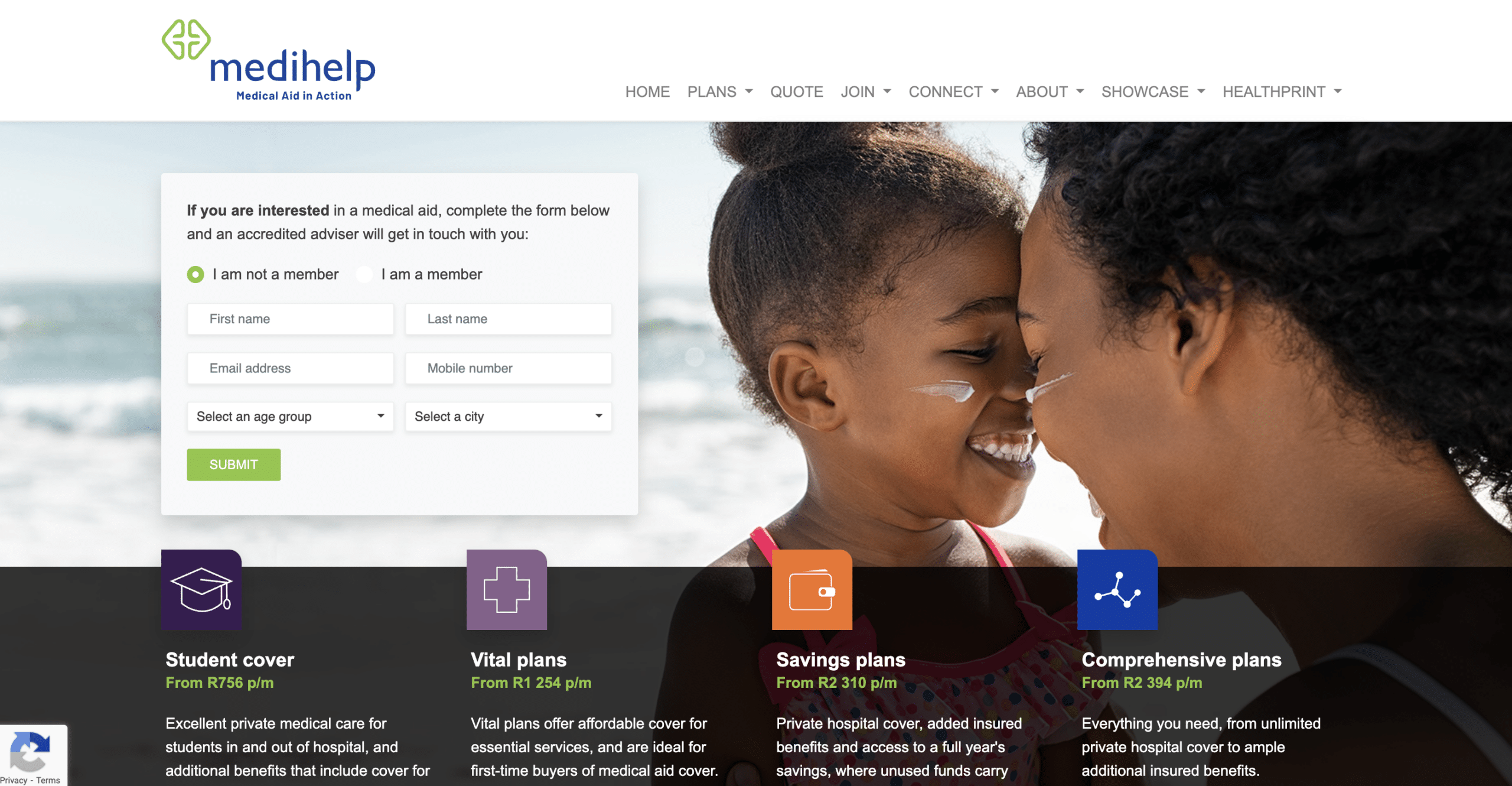 MediHelp Medical Scheme provides optometry benefits through a preferred provider.
Preferred Provider Negotiators (PPN) is Medihelp's preferred provider for optometry services for all Medihelp benefit options which offer optometry benefits, excluding MedSaver.
The following Medihelp Medical Scheme benefit option plans provide optometry benefits:
The eligibility period for benefits is every two years, beginning on the date of the initial service. There is one benefit that can be received for each recipient.
Beneficiaries are eligible to get either their prescription eyeglasses or their contact lenses, and the benefit amount allocated for either option is the same.
Benefits are handed out at a rate equal to one hundred percent of the Medihelp tariff (MT), as agreed upon with PPN optometrists. Co-payments could be required of a beneficiary if they go to an optometrist who is not part of their PPN network. PPN procedures and pre-authorization requirements must be met.
4. Momentum Health Medical Scheme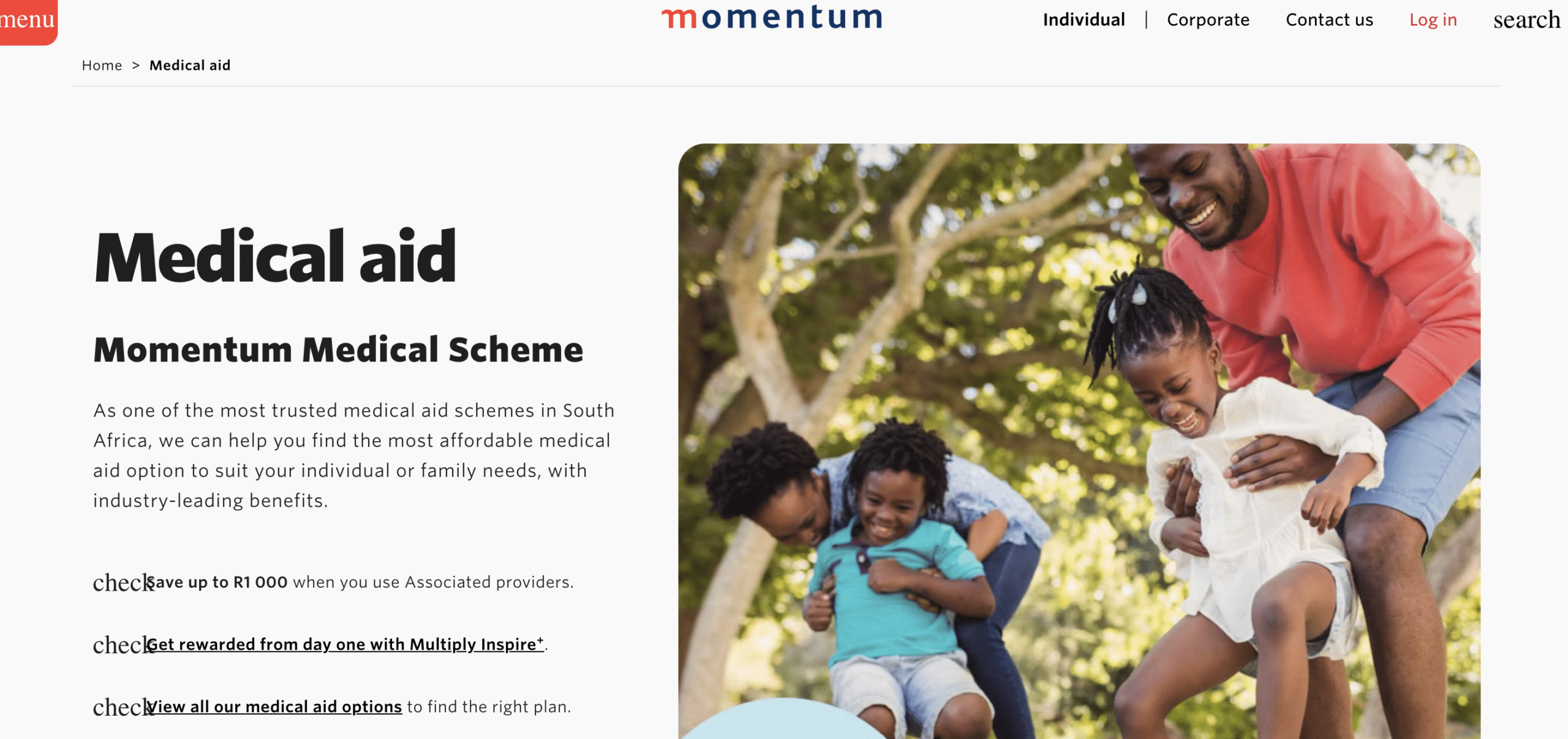 The Momentum Health medical scheme provide optometry benefits through the following option plans:
You can choose to get the day-to-day services you need from the Ingwe Primary Care Network or the Ingwe Active Network when you go with the Ingwe Option. You are allowed an unlimited number of visits to your primary care physician (after the tenth appointment, you will be required to get pre-authorization for any further visits), basic eye care and dental care, prescription drugs, and visits to specialists. You also receive three virtual doctor consultations per beneficiary and per year from the GP Virtual Consultations, in addition to a great deal of other benefits.
When you choose the Evolve Option, you will receive two virtual consultations from the GP Virtual Consultation Network on a yearly basis for each beneficiary. Momentum's optional HealthSaver+ account is able to provide funding for supplementary day-to-day healthcare costs, such as additional visits to the family doctor, optometrist, dental treatment, and specialty care.
Your routine healthcare costs, including as visits to your primary care physician, optometrist, dentist, and specialists, can be paid for out of the Momentum's optional HealthSaver account if you go for the Custom Option. You also have the option of paying for these costs out of your own personal funds.
When you choose the Incentive Option, 10% of your entire contribution will be placed in a Medical Savings account. This is paid out in full at the beginning of the year, and any monies that are left over at the end of the year will be carried over to the year that follows. After your emergency fund for medical bills has been spent, you will be responsible for paying out-of-pocket for day-to-day costs such as visits to the dentist and your primary care physician. You also have the option of using Momentum's HealthSaver account, which is a voluntary account, to save money and pay for these costs.
When you choose the Extender Option, 25 percent of your total contribution is put into a Medical Savings account. This account can be used to pay for routine medical costs such as visits to the dentist or your primary care physician. This is paid out in full at the beginning of the year, and any monies that are left over at the end of the year will be carried over to the year that follows.
When all of your medical savings have been used up, you will enter the self-funding gap. This means that you will be responsible for paying all of your medical bills until you reach the threshold, which is based on the number of people in your household. You also have the option of using Momentum's HealthSaver account, which is a voluntary account, to save money and pay for these costs. You are required to still send in your claims throughout this time period so that we can track your progress and determine when you have crossed the threshold.
Under the Summit Option, day-to-day claims are paid at a rate equal to one hundred percent of the Momentum Medical Scheme Rate, but only if they fall within particular sub-limits. For the year 2023, the total day-to-day limit is set at R29 700 per recipient. Any additional costs that arise will be your responsibility to pay for. You also have the option of using Momentum's HealthSaver+ account, which is purely optional, to save money and pay for these costs.
READ more about Fedhealth versus Momentum Medical Scheme compared and revealed 
5. Fedhealth Medical Scheme
Fedhealth Medical Scheme is known for its unique benefits paid by Risk, which help members get more out of their regular benefits.
Several of the medical aid plans offered by Fedhealth Medical Scheme provide optometry benefits, so your choice will depend on your health situation, available budget and how you prefer to manage your medical expenses.
The plans offer the following benefits:
maxima EXEC
Although expensive, the maxima EXEC offers comprehensive all-round cover. Apart from in-hospital, chronic medicine, screening and additional benefits, it has a day-to-day savings portion and Threshold benefit.
maxima PLUS
The maxima PLUS option is the ideal choice because it offers extensive medical cover for every aspect of your healthcare, like generous in-hospital cover, chronic medicine, screening and additional benefits, a day-to-day savings portion, a Threshold benefit, and an optional hospital expense benefit.
This option is quite expensive though and can only be considered by those who have a considerable income to spend on medical aid.
Fedhealth Medical Scheme is also known for an excellent scheme that offers you a hospital only plan, but with the benefit of a day-to-day savings fund that you repay only when you spend them. If you want to have access to funds for unforeseen out-of-hospital costs, but which you can control, this is a very good choice for a medical scheme for pensioners and people older than 65.
Frequently Asked Questions
Do medical aids cover eye tests?
Some medical aids provide coverage for glasses or contact lenses, with a specific allowance or contribution towards the cost. Eye tests are usually paid from available day-to-day benefits but may have annual limits. Limits may apply to claims paid from your Medical Savings Account (MSA), by you and from the Above Threshold Benefit (ATB).
Will your medical aid cover prescription sunglasses?
Certain medical aid schemes do pay for prescription sunglasses. However, most medical aids regard sunglasses as cosmetic and not as clinically necessary.
Are there limitations on the type of glasses or lenses covered?
Medical aids may have limitations on the type of glasses or lenses covered, such as basic frames and lenses or restrictions on lens coatings and designer frames.
Do I need a prescription for coverage?
Yes, a prescription from an optometrist is typically required for coverage of prescription glasses or contact lenses.
Are routine optometry check-ups covered?
Many medical aid plans cover routine optometry check-ups, including comprehensive eye examinations and vision testing, typically on an annual basis.