5 Best Gap Cover Options for Under R3000
The 5 Best Gap Cover Options for Under R3000 in South Africa revealed.
We tested them side by side and verified their gap cover options.
This is a complete guide to the best gap cover options under R3000 in South Africa.
In this in-depth guide you'll learn:
Why do you need gap cover?
Do you need gap cover if you already have medical aid?
Do you need gap cover when you have a hospital plan?
What benefits does gap cover have?
Is R3000 affordable for gap cover?
So if you're ready to go "all in" with the best gap cover under R3000 in South Africa, this guide is for you.
Let's dive right in…
Best Gap Cover Options for Under R3000 (2023)
| | | | |
| --- | --- | --- | --- |
| 🩺 Medical Aid | ✔️ Offers Gap Cover Options Under R2000? | ⚕️ Option | 👉 Sign Up |
| 1. Stratum Gap Cover | Yes | Base Gap Cover | 👉 Apply Now |
| 2. Zestlife Universal | Yes | Essential Gap Cover | 👉 Apply Now |
| 3. Momentum Gap Cover | Yes | Momentum Gap Cover | 👉 Apply Now |
| 4. Turnberry | Yes | Med-Extend | 👉 Apply Now |
| 5. Old Mutual Gap Cover | Yes | Old Mutual Gap Cover | 👉 Apply Now |
5 Best Gap Cover Options for Under R3000 Summary
Introduction to Gap Cover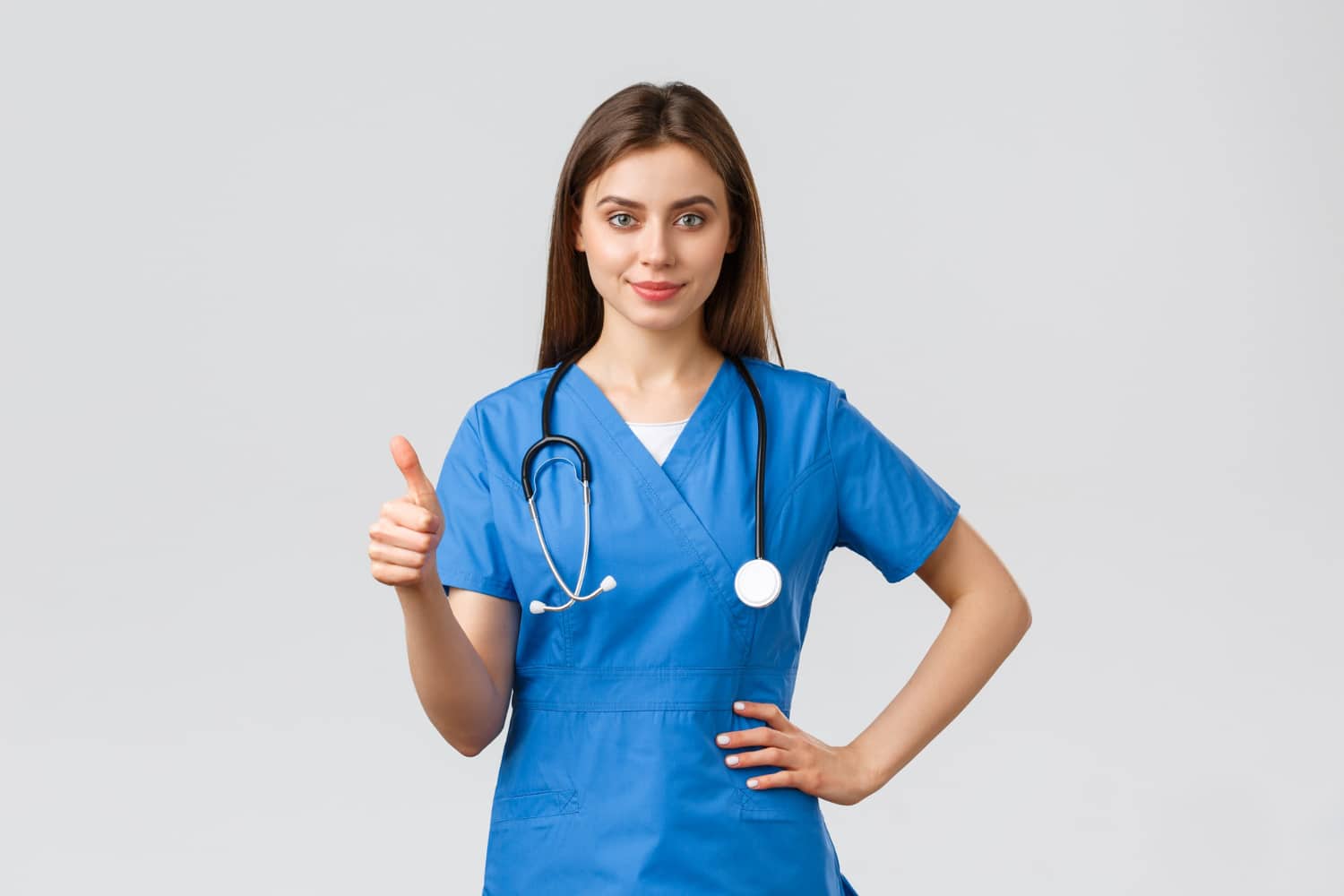 Unexpected and unforeseen events occur in life, and if you are unprepared, you may find yourself in dire financial straits. In this regard, having a gap cover is essential to receiving assistance from your insurance provider.
South Africa offers a variety of gap insurance plans that are distinct from medical aid programmes. Others have waiting periods, while some do not. This coverage from various medical insurance companies can pay for additional in-hospital and out-of-hospital expenses.
In South Africa, one of the benefits of gap cover is that it can help fund medical aid premiums and benefits in the event of the death of the primary policyholder. This is of the uttermost importance for households in which the primary policyholder is the solitary contributor to the family's healthcare expenses.
If the primary beneficiary passes away, it is conceivable that the medical aid premiums will no longer be reimbursed. If this were to occur, the surviving family members would be left without health insurance. Due to the astronomically high expense of medical care in South Africa, this could have a devastating impact on one's finances.
Additionally, certain gap cover policies may provide additional benefits, such as a funeral benefit, which can help cover the policyholder's memorial expenses in the event of death. This can be of great assistance to families, many of whom lack the financial resources to pay for such expenses.
The Gap Cover Insurance policy covers a variety of medical expenses that are not covered by Medical Aid. These expenses consist of the following:
Co-payments are a portion of a member's medical expenses that the member is responsible for paying out of pocket. Instead of covering these co-payments, gap cover insurance can do so.
Deductibles are a predetermined amount that the member must pay out of pocket before the Medical Aid plan begins to pay for medical expenses. Gap Coverage Insurance can protect you against these deductibles.
It is acceptable for healthcare personnel to charge fees in excess of those specified by the Medical Aid plan. These costs may be covered by gap insurance.
Non-PMBs refer to medical expenses that are not covered by the Medical Aid plan. Conversely, Gap Cover Insurance could provide protection against these non-PMBs.
Gap Cover Insurance is designed to cover the difference between the amount paid by a medical aid plan and the amount charged by healthcare providers. When a Medical Aid plan participant receives medical care, the healthcare provider will submit a claim to the Medical Aid plan.
The covered amount will be paid by the Medical Aid plan if the claim is verified and confirmed to be genuine. The participant will then contact the Gap Cover Insurance provider and file a claim for the remaining balance not covered by the Medical Aid plan.
If the claim is determined to be genuine, the Gap Cover insurance provider will pay the member the benefits. On the other hand, it is essential to be aware that plans for Gap Cover Insurance may impose limitations on the annual, per-event, and per-beneficiary maximum benefit amounts.
READ more about the 5 Best Gap Cover Options for Under R1000 in South Africa revealed.
Choosing the Best Gap Cover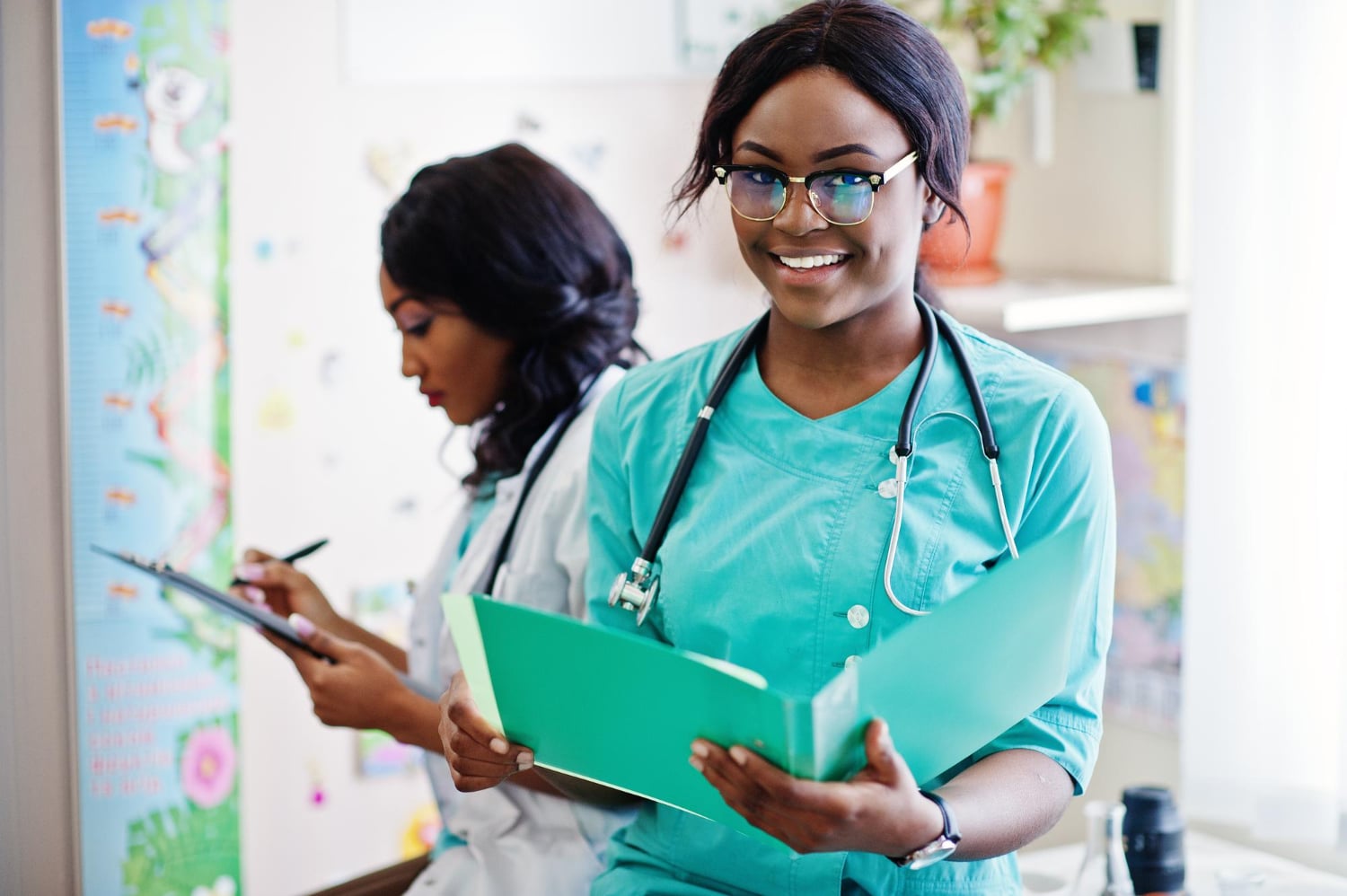 When searching for medical gap coverage in South Africa, it is essential to compare providers. This will enable you to confirm that you are receiving the best available coverage at an affordable price. Here are some reasons to compare gap insurance providers, as well as several methods for doing so:
There are numerous providers of gap insurance, and each offers its own set of benefits and coverage. By browsing around, you may find a provider that offers the appropriate coverage and benefits for your requirements.
The cost of gap insurance may vary significantly based on the provider you select and the level of coverage you acquire. You should be able to find a plan that meets your needs at a price that is within your budgetary comfort zone if you shop around.
Before beginning coverage, many gap cover policies require their consumers to wait a certain amount of time. You could select a provider with a reduced waiting period or immediate coverage by comparing various providers.
There is a chance that the gap coverage you obtain will depend on the network of healthcare professionals with whom certain gap coverage providers collaborate. By comparing multiple providers, you should be able to choose one whose network includes your preferred healthcare providers.
The first step in comparing gap insurance providers is to conduct research on the various providers and the services they provide.
Examine their waiting times, prices, coverage, and benefits, in addition to their provider network. After you have narrowed down your list of potential service providers, it is a good idea to request quotes from each one so that you can compare their prices and service areas.
You can also learn about other people's experiences with the service provider by perusing reviews posted by both current and former customers. Due to the fact that each medical aid gap cover plan will offer a distinct set of benefits, it is necessary to compare the benefits provided by each plan. Consider plans that cover co-payments, excess payments, and out-of-hospital expenses.
When comparing different options for medical aid gap coverage, it is essential to consider the level of customer service provided by each provider. Consider companies with a firm reputation for providing outstanding customer service, who have courteous employees and quick response times. By doing so, you will know that you can rely on your provider to answer any inquiries and resolve any problems that may arise.
There are numerous types of gap cover plans on the market, each with their own unique characteristics and benefits, making it difficult to choose the most suitable one. Prior to making an informed decision, it is essential to comprehend the various gap cover plan alternatives.
The following varieties of gap insurance policies are among the most prevalent:
Your medical aid plan may not cover all of your hospital medical expenses, but you can purchase a plan called Basic Gap Cover that does. Typically, the premiums for basic gap cover policies are less expensive than those for more comprehensive plans, but these policies provide fewer benefits.
Comprehensive Gap Cover is a type of plan that provides broader coverage for in-hospital medical expenses, as well as some outpatient fees and co-payments. This form of coverage may also cover outpatient costs. Typically, the premiums for comprehensive gap cover policies are higher than those for basic gap cover policies, but comprehensive gap cover plans offer more comprehensive gap coverage.
Top-up Gap protection is a type of plan designed to supplement the coverage provided by your medical aid programme, notably for costly procedures or treatments. People who already have a comprehensive medical aid plan but desire additional protection against excessive medical expenses can benefit from gap cover policies.
A disease-specific gap cover is a form of plan that provides coverage for specific medical conditions or treatments, such as cancer therapy or long-term medication. Individuals who have a higher risk of contracting a particular disease or who require ongoing treatment for a specific malady may benefit from disease-specific gap cover plans. These plans are intended to replace the gaps in coverage left by health insurance policies.
Learn more about the most effective gap covers in South Africa in 2023, most of which can be bought for under R3000.
1. Stratum Gap Cover
Stratum Benefits has more than ten years of experience in the field of gap insurance providing for medical aid programme participants in South Africa. This is a field in which Stratum Benefits specialises. This short-term insurance has been recognised with a number of accolades, and the company offers its customers a wide range of gap protection choices to ensure that their needs are met.
Some of the following are included in Stratum Benefits gap cover plans:
Base Gap Cover
Base Gap Cover is Stratum Benefits' entry-level gap insurance product. It is a low-cost alternative that is suitable for people of all ages.
Elite Gap Cover
You will be eligible for greater oncology-related benefits, enhanced co-payment, trauma, and casualty protection, and a sub-limit benefit that decreases the financial burden of expenditures linked with internal prostheses as well as MRI and CT scans if you pick the Elite gap cover product. These advantages are only available to customers who purchase the Elite gap cover product. Customers who purchase the Elite gap cover product are the only ones who can take advantage of all of these perks and benefits.
The elite benefits are a nice addition to the additional gap coverage of 500 percent both inside and outside of the hospital, which is available for all plans.
Stratum Access Optimiser Plus Gap Cover
An alternate solution for filling up the booster gap is provided by the Access Optimiser Plus. This add-on provides protection against certain medical treatments and events that are not covered by your medical aid plan but are covered by this add-on. It does this by offering protection against specific medical treatments and accidents.
In addition to that, it fills in the gaps that are normally associated with gaps in medical expenditures.
Stratum Compact 300 Gap Cover 
The Stratum Compact 300 Gap Cover is an option that covers general healthcare events, up to an overall annual limit of R177,838 per person, and comes at a relatively low cost. This coverage is appropriate for individuals as well as families.
The benefit includes coverage for scopes, scans, radiography, pathology, physiotherapy, medicine, and some dental treatments. The gap for in-hospital operations is paid at up to 300% of the medical programme cost.
The package includes coverage for casualty and trauma counselling, disability and death benefits, top-up cancer cover, and beneficiaries have access to limited co-payment cover if they utilise non-network healthcare providers. In addition, the package includes coverage for cancer patients.  
2. Zestlife Gap Cover
Zestlife gap cover is a type of insurance that is meant to cover the difference between what healthcare providers charge and what medical aid schemes pay for in-hospital and some out-of-hospital care. It is open to people and families who are already registered in a South African medical aid scheme.
Zestlife was started in 2008, and its executive team is made up of people with a lot of experience in their fields. The Guardrisk Insurance Company is a licenced and approved financial services provider (FSP number 75), and it is responsible for underwriting the company's gap cover plans.
The following are part of the Zestlife gap cover plans:
Zestlife – Essential Gap Cover
If you want a gap cover that will not break the bank, the Essential Gap Cover from Zestlife is a great choice.
This plan offers coverage for shortfalls in hospital medical costs, gap coverage for certain out-of-hospital treatments, co-payment coverage, emergency room and accident ward coverage, and a number of other health insurance benefits.
Zestlife – Universal Gap Cover
The Universal Gap Cover choice from Zestlife covers all the gaps. With just a slightly higher monthly fee, it gives you access to more benefits than the Essential choice does.
There are a lot of different health insurance benefits included, such as coverage for emergency rooms and accident areas, protection against medical spending shortfalls for in-hospital costs, gap coverage for certain out-of-hospital procedures, and so on.
Some of the other benefits of this plan are that it covers co-payments that are not made through a network, it covers more types of cancer, and it covers shortfalls for in-hospital dental care.
Members of Zestlife Universal can get full shortfall benefits for as little as R327 per person under age 55 and R413 per person over age 55. The perks of this cover include general and expert consultations in the hospital and about 50 out-of-hospital treatments.
3. Momentum Gap Cover
Momentum Gap Cover offers you supplementary cover to assist with possible shortfalls in the event of hospitalisation which involves surgery or medical treatment, as well as for certain other procedures performed out-of-hospital. Momentum Gap Cover is not a medical scheme and cover is not the same as that of a medical scheme. This product is not a substitute for medical scheme membership.
Momentum's gap cover allows beneficiaries to bridge the gap of any unexpected medical costs shortfall. If you are 30 years or younger, you can get a cover from just over R200 per month, which will afford you benefits of up to R178,000 per annum, trauma and bereavement counselling included.
Policy member over 42 will pay from R499 per month for Momentum Gap Cover.
4. Turnberry
Turnberry provides gap cover that protects clients and their families from bearing hefty medical expenses uncovered by their medical aid.
For as little as R525 per month one can cover a family of members under the age of 65. The package's benefits include more than R185,000 per annum for medical expenses of one member, casualty benefits, and co-payments for MRI, CT and PET scans.
The options include the following:
Med-Extend – R366 – R498
Synergy – 340 – R475
Optimal – R398 – R575
Premier – R525 – R755
5. Old Mutual Gap Cover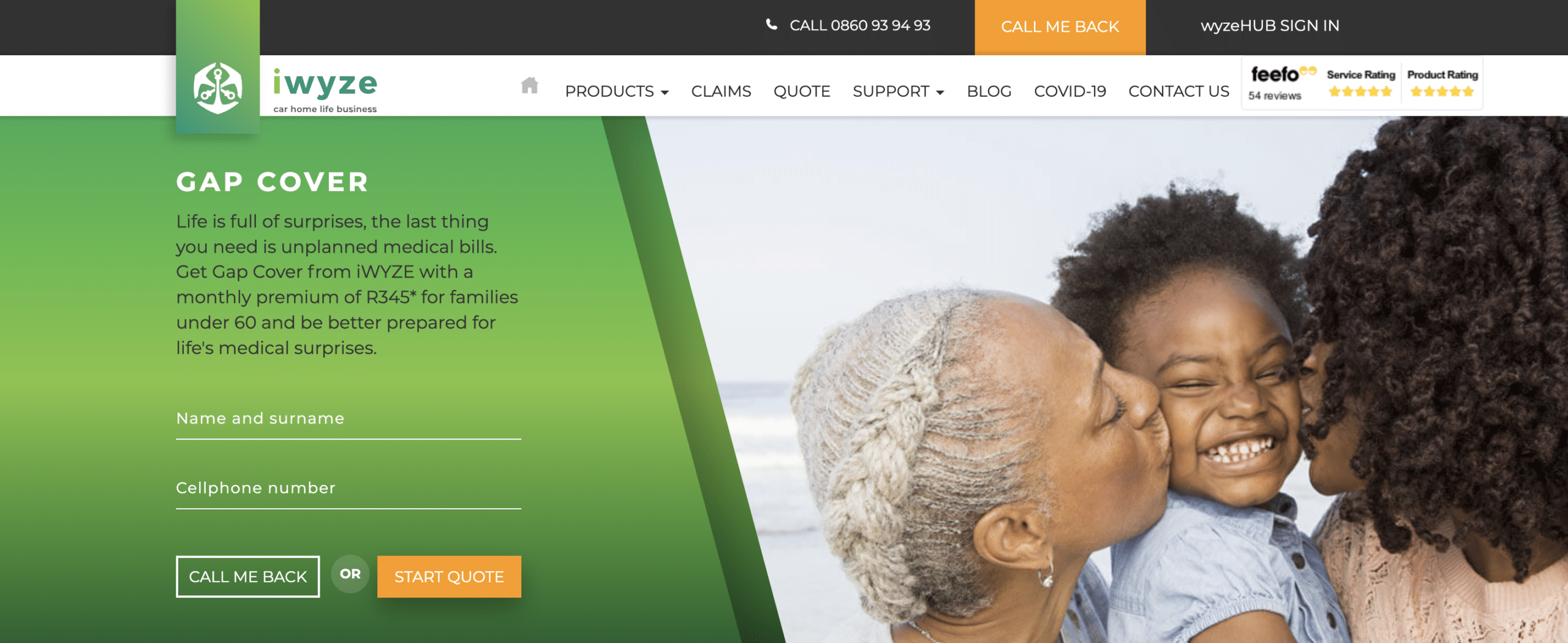 Old Mutual Gap Cover gives you coverage even if you and your spouse are on different medical aid schemes. Medical tests for this cover are not compulsory.
Old Mutual Gap Cover pays the difference up to 5 times (or 500%) the medical aid rate on non-group network plans and up to 100% of the medical aid rate for shortfalls on maxillofacial and back and spinal surgery, or if a service provider that is not included among the designated providers if used on a group network option.
Old Mutual Gap Cover applies to the member, a spouse/life partner and children up to 26 years of age and registered as dependants on the member's medical aid. You pay one price per family, including the member and 6 immediate family members.
FAQs
Can you get medical gap cover in South Africa?
Yes, medical gap cover is available in South Africa. You can buy gap cover that covers up 500% of the medical scheme rate when an approved claim is higher than what your medical scheme pays for the service.
How much does gap cover cost in South Africa?
Gap cover can cost anything from about R250 for a basic, compact type of cover and can go up, depending on a person's needs.
Is it worth to have gap cover?
Gap cover is worth to have because it pays the shortfalls if you have an expensive medical procedure or illness that isn't covered in full by your medical aid. Many healthcare practitioners charge higher rates than medical aids are willing to pay.
What should I look for in a gap cover?
Look for gap cover plans that provide substantial benefits, such as cover for co-payments, excess payments, and out-of-hospital expenses.
Does Gap Cover apply to doctors' visits?
Gap cover can cover shortfalls where doctors charge above medical aid rate, and where medical aid pays up to their specified rate from the risk or hospital benefit.